Neves Plus: Pantheon of Tangrams
NEVES Plus is ready to give you and your friends challenging tangram puzzles
Multiplayer tangram action!
Try your hand at the newest addictive puzzle craze to come out of Japan!
NEVES Plus provides simple, mindbending tangram-based gameplay.
You and up to three others can work together to move, rotate, and flip seven lucky stones into each of the 500+ silhouette puzzles. Or you can challenge one another in any of the multiplayer modes such as Versus, Speed, Lucky Number, and Party Mode!
Whether you play every mode by yourself or with friends, NEVES Plus is set to charm you with its deceptively harder-than-they-look silhouette puzzles.
500+ Silhouette puzzles.

Five game modes.

Every mode can be played with up to four players.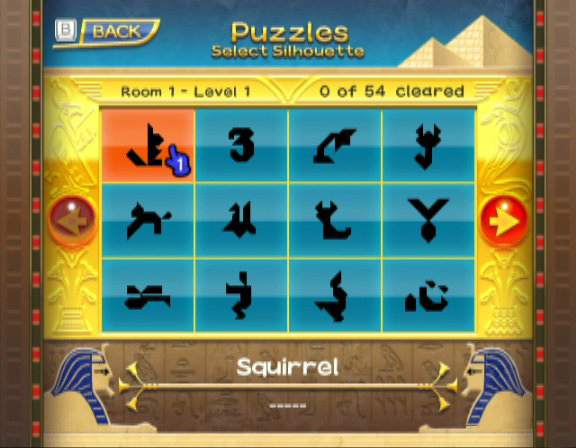 Wii
Publisher: Abylight Studios
Developer: BeeWorks
Price: 500 Wii Points
Release date: 11/06/2010
Available in: English, Spanish, French, German, Italian
a