Sometimes, the creative process can be like turning on a light in the midst of darkness. Descending into the depths in search of that elusive spark that will dispel the shadows.
When that light makes its way to create art, entertainment, technology… or in other words: a videogame (video game), then that light is not born to stay confined, but to overflow, to be transferred and touch other people's lives.
At Abylight we create videogames. That's why we call ourselves Abylight and not Abilight or Avilight or Aby Light or Abi Light. The name comes from merging two English terms: abyssal and light; The light that shines in complete darkness, an idea that reflects the moment of our creation and our mission.
And the logo?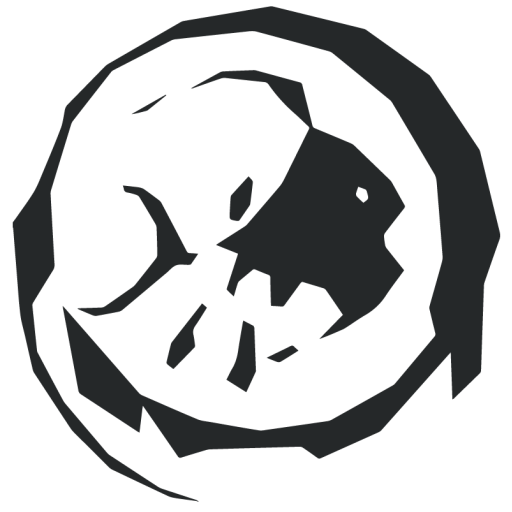 A creature that shines with its own light in the depths of the oceans and represents better than anyone the concept behind Abylight: the strange and fascinating angler fish, capable of surviving the high pressures of the deep and lighting its own path.
Always Evolving
As the anglerfish evolved to adapt to the harsh conditions of its habitat, we are always in a constant process of learning and improving to thrive in the ever-changing landscape of the videogame industry.
Recently, some things have changed -well, not spontaneously, because we worked on it- and it's time to show you the results.
Over time, we have seen from the developers' side but also as publishers that things are not always easy and there can be confusion or unbalanced relationships. So we decided to re-invent ourselves and keep working side by side with both (devs + publishers) in the 'healthiest' possible way.
Here are Abylight's new 3 'faces'!

Abylight Barcelona – All of our talent and skills combine with our cultural influences from the city of Barcelona and result in Abylight Barcelona. Our team is a mix of young talents and seasoned veterans from the industry, and since 2004 we port, develop our own projects and offer full development to third parties (like with Prison Tycoon: Under New Management for Ziggurat!). Maybe expanding to other cities, countries or continents in the future? Who knows! 😉

Abylight Studios – We'll continue to grow our publisher side, which we started in 2009, as Abylight Studios. Publishing for third-parties, as we did with Hyper Light Drifter – Special Edition, Cursed Castilla, Ninja Chowdown, Super Hydorah, as well as our own IPs: RC Club, Mindkeeper…
Because we also know the developer side of the industry, we know how hard it is to survive. That's why we are not a cold, abusive, publishing machine. We respect creators and we treat them as equals.
Are you creating a unique and exciting videogame? Show us! We are always on the lookout for great games!

Abylight Shop – Where can you find all our physical and special editions (finished and upcoming projects)? Here, all will be here.
Don't miss out on the gorgeous Hyper Light Drifter – Special Edition Collector's set, finally in physical form for Nintendo Switch! One of the best indie games of the last decade now available in it's ultimate edition.
We've also brought Locomalito's neo-retro masterpiece, Cursed Castilla, as a physical release for Nintendo Switch. This Collector's Edition includes the catchy soundtrack by Gryzor87, a making of book and a cut-out arcade cabinet!
Stay tuned because there's still more to come!
'So, are you going to work as three different entities?' Not really. What we wanted to do with this rebranding is showing, in the clearest possible way, what we can offer to devs, publishers, and for you as players.
Hope you can enjoy our new look(s) as much as we do, and remember, it's not Abilight… it's Abylight! 😉