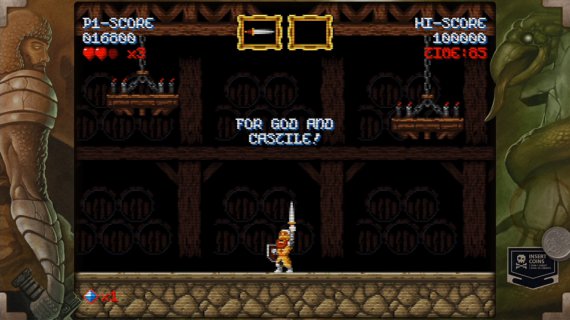 Would you like to know more about Maldita Castilla EX? Is there anything about the development that you would like to ask? Or by the way, do you want to know better the team behind the game?
This Thursday 28th at 10:00 AM EDT (16:00H in Spain) you can ask all of this and much more in the AMA ("Ask me anything") in which we participate with Reddit.
During the AMA, they'll be there to answer all your questions:
In addition, we'll give away two copies of Maldita Castilla EX among all the redditors that ask questions during the AMA! No doubt, a great chance to get this game in which we put all our love and passion for the arcade classic video games.
Remember! We'are waiting for your next Thursday 28th at 10:00AM EDT (16:00H in Spain) in the Maldita Castilla EX AMA in Reddit.