Can AI be useful for videogame development? We believe so! We harness the power of the new image generation AIs to streamline development of our new title: One Military Camp
At Abylight Barcelona, we are not afraid of new technologies. As a small indie studio, we like to innovate and experiment. We were the first to develop and publish a full 3D game for the Apple Watch, and we turned your living room into a racing track with RC Club and the LidAR sensor in your iPAD.
Now we are developing our new strategy/management game: One Military Camp (you can already wishlist on Steam!). In this game, we build and manage a military camp, and train recruits for battle. But our war is not against an evil Artificial Intelligence, on the contrary, we aim to take advantage of its capabilities to boost the abilities of our talented artists.
Using AI for videogame development
"AI applied to content creation is here to stay. My view is that it's not meant to replace anyone, but to make us go further, so the sooner we integrate it into the technology we use in the various work pipelines, the sooner we will be ready to be at the forefront of creation." – Miguel García, Creative Director at Abylight Barcelona
We believe AI wasn't created to render us obsolete, but to make our lifes a little bit easier. After all, as artists, freeing ourselves from mundane and mechanical tasks can give us more space to create. In that spirit, we have decided to leave the war against AI to science-fiction and make it work for us instead.
Though we remain vigilant, just in case.
With the help of Midjourney, one of the most popular AI tools, our creative team has been able to take their concept art a step further, using it to help them create rich details that bring more life into their imagined creations, while they can focus on creating the bigger picture.
Here's how Eric Gual, one of our concept artists, used Midjourney to design a poster to include as a prop for a building in One Military Camp: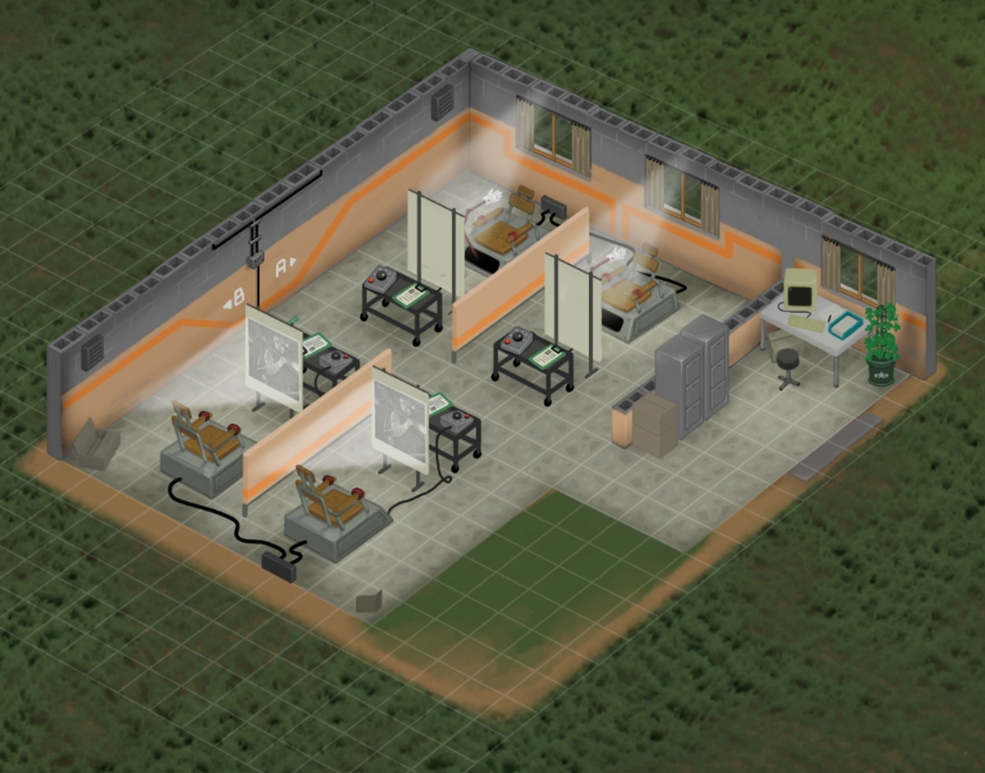 First, we gave Midjourney a prompt:

This is what the AI generated for us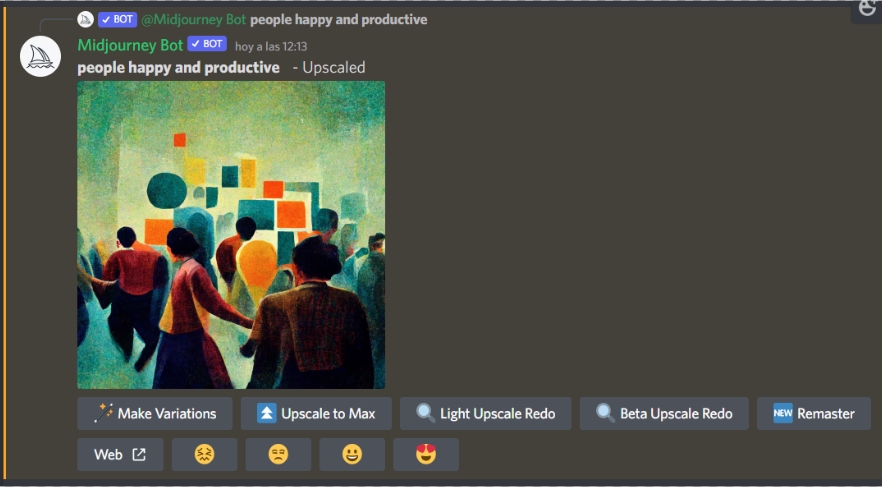 We used photoshop and the artist's touch to turn it into a poster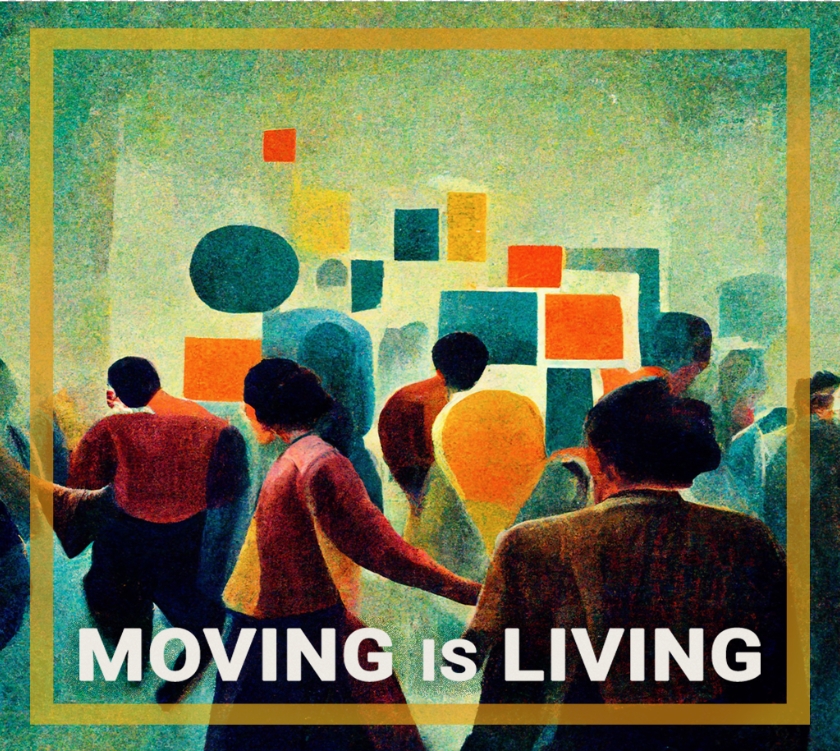 And we integrated it into the building concept art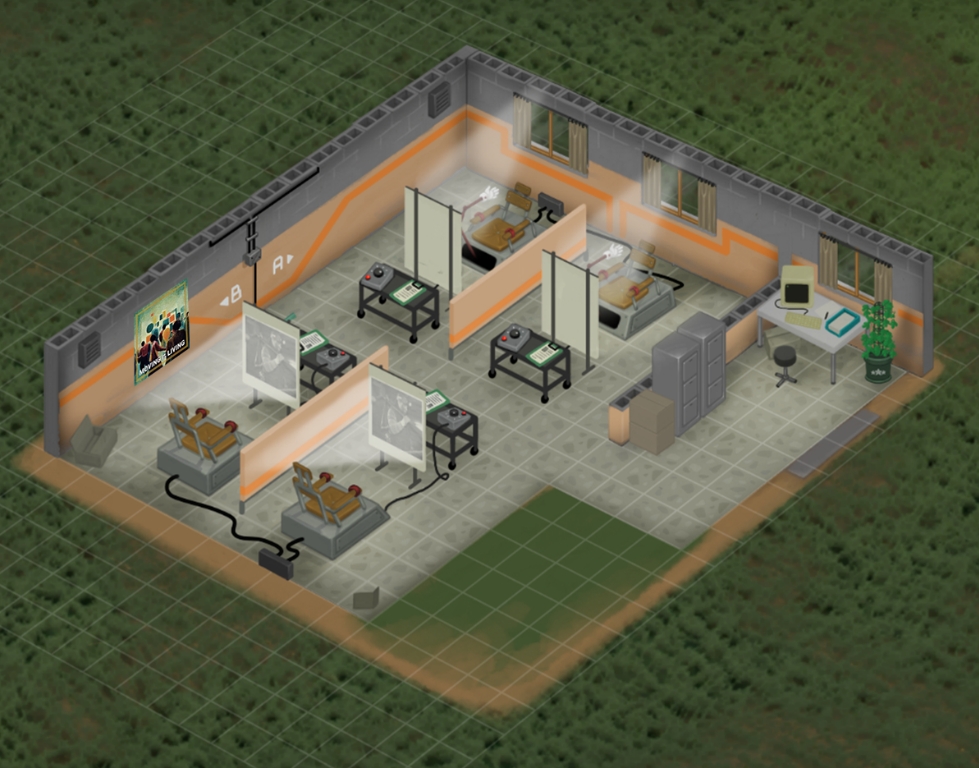 Finally, this is how it looks in the final 3D model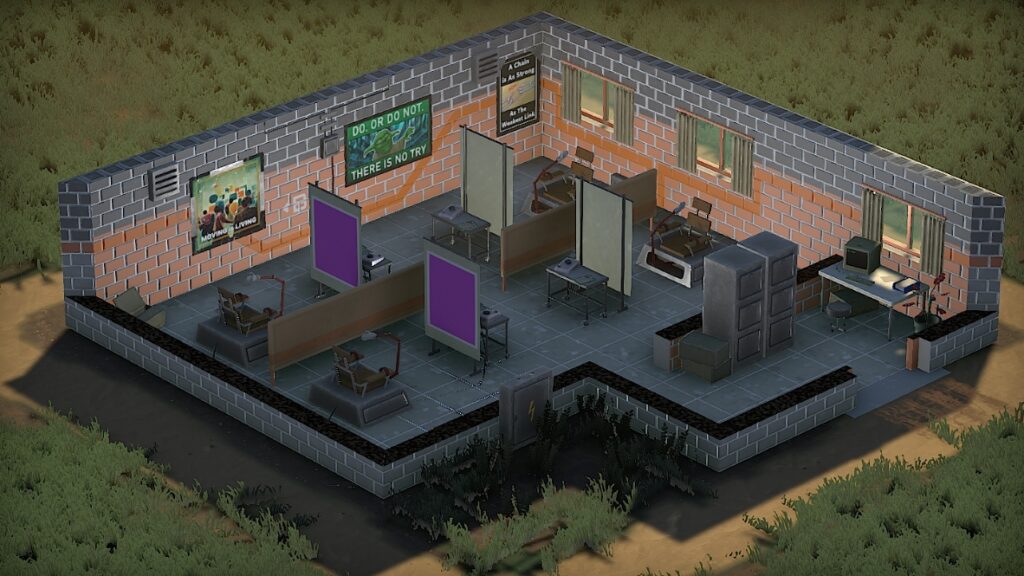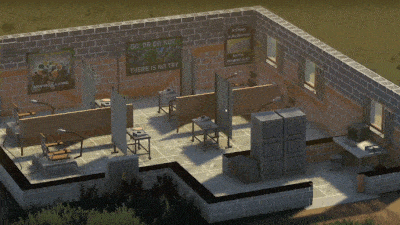 Art is dead?
As an artist, my first reaction was fear, it's really amazing how far they have come in so little time. But the more I think about it, the more I feel that it can work as a good tool to improve our artistic processes. It always takes a real artist to drive the project, but AI allows us to try out quick ideas or break creative blocks. It's similar to the digital revolution we experienced a few years ago. If we use these new technologies right, they can be very useful to create new worlds. – Jorge Peral, Concept Artist at Abylight Barcelona
Just because we are using tools like Midjourney at Abylight Barcelona, it doesn't mean that we are looking forward to replacing our artists with soulless machines. We are creative people, we make video games and, yes, we believe videogames are art. Because they are art, the human factor is essential to imagine new worlds, convey emotions and connect with the audience.
But we are also indie developers, we are used to making more with less, to use tools that allow us to achieve results that can compete with AAA titles, even with a much smaller team.
This is just the beginning, and we are still experimenting, but we can see a future where AI is part of our toolset, empowering our artists and allowing them to reach new heights.