Who said that retro consoles were done? This Saturday April 16 at the Espai Josep Bota of Barcelona check how they are alive than ever. Come to Amstrad Eterno event, the first Spanish exhibition entirely dedicated to Amstrad computer.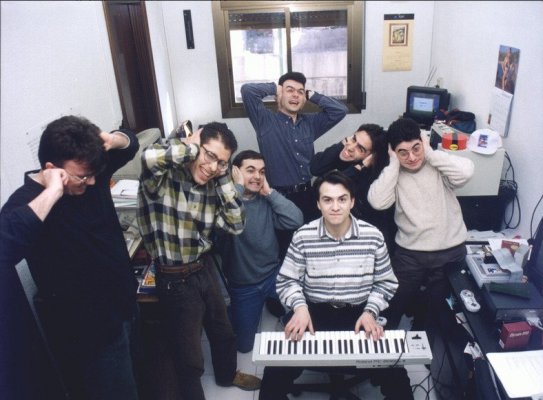 Alberto J. González at Bit Managers
Join Alberto J. González "Joe McAlby" co-founder of Abylight Studios, Bit Managers and New Frontier to the panel about the music of the Golden Age of Spanish Video Game Development. Also attending the panel will be video game composers: José Antonio Martín (ex-Creepsoft & Dinamic) and César Astudillo "Gominolas" (ex-Topo Soft).
The talk will take place at 17:00h and it won't be the only one at the event! There will be panels about programming, graphic art and illustratation as well as tournaments, raffles and much more about the mythical computer.
Check the program of the event here and remember the entrance is free.