Eva Gaspar is the CEO at Abylight Barcelona. She is the mind and muscle behind One Military Camp, the upcoming "management sim" (releasing in March 2nd 2023) and she is also responsible for publishing games such as Cursed Castilla Ex, Super Hydorah or Hyper Light Drifter. But her video games career  began 24 years ago, when she started working at Bit Managers. Remember those great Tintin, Astérix or Turok Game Boy games? Yes, she was also there.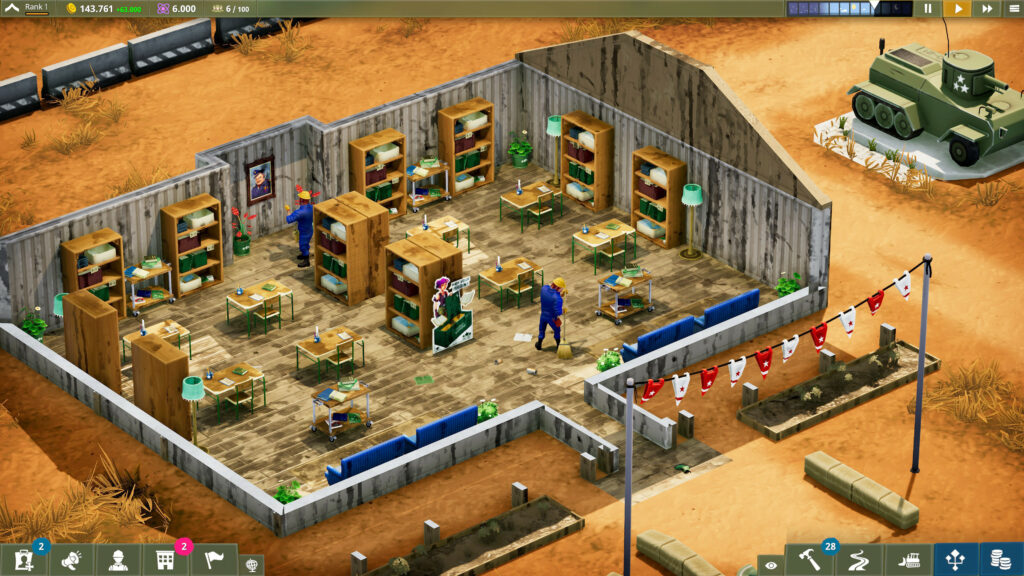 This promising start gave Eva the opportunity to join Abylight, and continue developing games for different platforms and publishers: mobile, Nintendo DS, Wii… you can say they were "indie" before "indie" was such a thing. From Alonso Racing 2006 to Elite Forces: Unit 77, every game developed by Abylight shares an incredible attention to detail and desire for innovation.
Step by step, the company gained the momentum and the workforce necessary to take on a project like One Military Camp. It is the company's most ambitious game to date, and the first development in which the studio has collaborated with a very active community, considering every piece of feedback received after the demo and beta release. 
But Eva is not only focused on her own business. She is also an active member of the games industry in Spain, president of Professional Associated Developers, professor at UPC university in game development studies, and a recent member of DEV (Spanish Game Development). 
Eva Gaspar on her role as Abylight CEO
You can learn some tips from Eva herself in some conferences and lectures. She's been invited to participate in events like Gamelab 2022 Video Games Summit (which was considered the Davos Forum of video games) with other big names in the industry, such as Peter Molyneux (Populous, Fable), John Romero (Doom) or Sir Ian Livingstone (Games Workshop, Domark Eidos).
Eva started on this position in 2011, and has been consulting some game companies for more than 10 years. You can also get a comprehensive look of her role as CEO, her visions, objectives and responsibilities, in her speech at Jornadas de Creación Digital de Navarra (down below, in Spanish).
You can tell the development of One Military Camp has benefited from her know-how, both in the management of the team and in the direction of the project, including some bold decisions, such as working with the community feedback.