Prison Tycoon: Under New Management
This summer: you're going to prison…
And you're gonna love it!
Prison Tycoon: Under New Management, the fresh new take on the controversial title of the mid-2000s,  is coming to Steam Early Access in Summer 2021
Prison Tycoon: Under New Management takes on the cartoonish style and the focus on rehabilitation in the funniest therapies on this planet will surely make your day. Ever considered VR treatment or a zero gravity room as a therapy?
Fans of the tycoon genre – fear not, the classic gameplay style is here to stay! Building, managing, hiring staff, keeping track of supplies and getting state funding: all for the bright future of your inmates.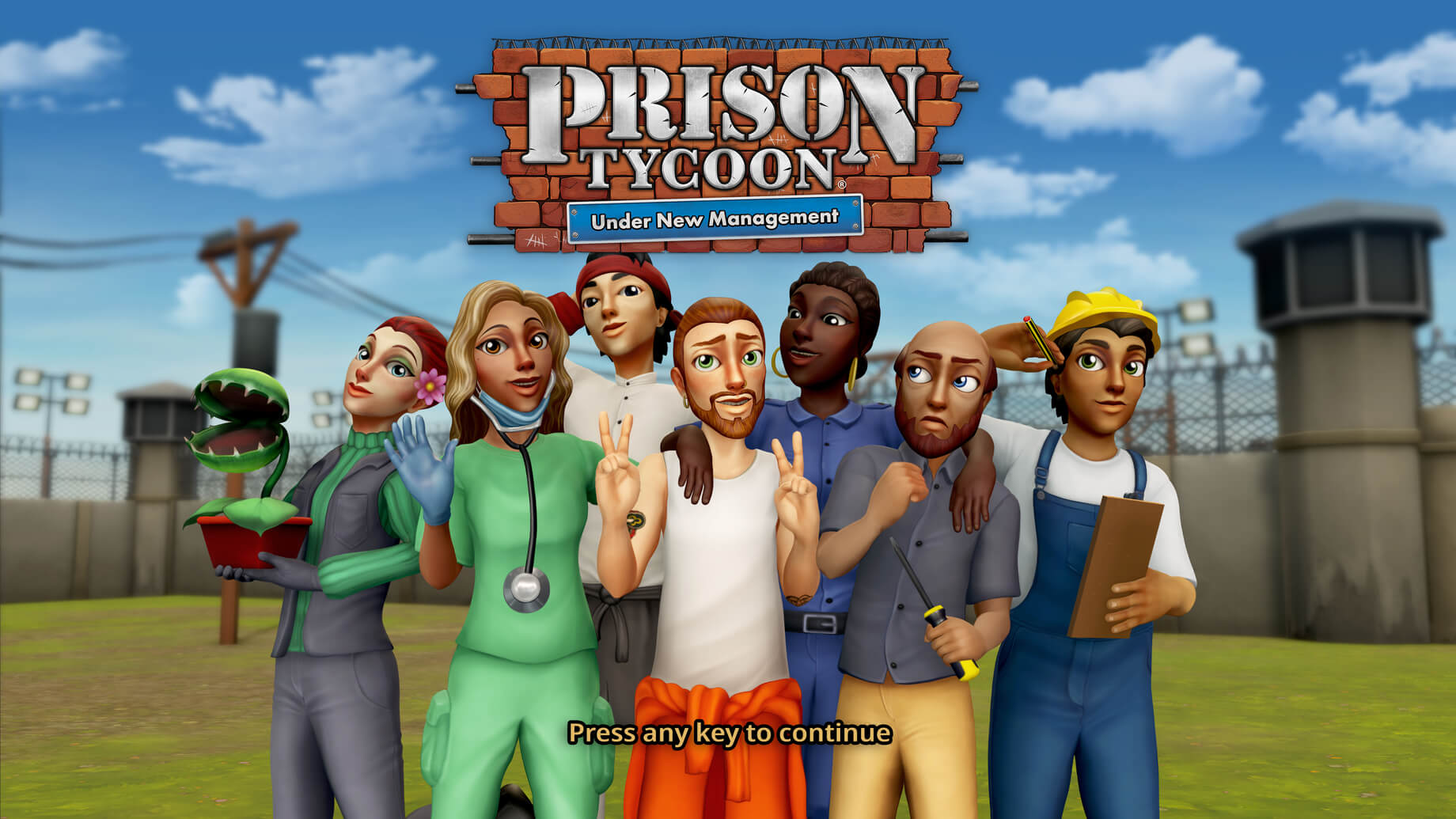 STEAM
Publisher: Ziggurat Interactive
Developer: Abylight Studios
Release date: Summer 2021 (Early Access)
Languages: English, Spanish
These are just some of the features you'll find in Prison Tycoon: Under New Management
5 Distinct Environments – Select from tropical, tundra, taiga, swamp, or desert biomes, each with its own environmental challenges.
Build From Your Own Blueprints – Design every room, path, checkpoint, and cell block
Hire Experts – Evaluate and hire staff to serve 12 different roles in running and maintaining your prison
Secure and Protect – Maintain a secure facility using guards, cameras, watchtowers, and checkpoints
Rehabilitate and Release – Evaluate prisoners, then provide the therapies that they need to be released, from the zero gravity room to VR therapy.