After long months of development – you can play it too! Prison Tycoon: Under New Management, our take on the infamous franchise of the 2000s, is available on Steam Early Access! Check it out and tell us what you think!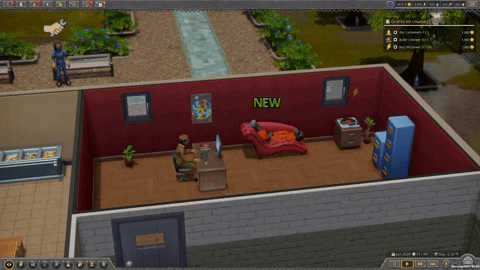 $19,99 for 7 days!
Get the game for a special Early Access price of $19,99 for just 7 days – and $29,99 after that.
The Early Access version has Abylight's traditional level of polish plus wiggle room for improvement. During this stage, we'll actively communicate with our players taking their feedback into account and implementing the most creative ideas.
Join the development on our official Discord – and check out our devlog!
Prisons aren't fun. Ours is!
Choose from 5 unique locations – each with perks and challenges! Build your prison from the ground up, hire the best staff for 12 different positions – and get ready to welcome your first inmates!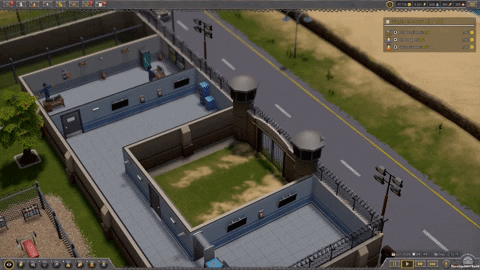 They'll be sure to keep you on your toes with their unpredictable behavior: they've been created to have a mind of their own!

We believe in second chances. So your main objective is to rehabilitate the inmates to help them return to society. All kinds of therapies are at your disposal: VR treatment, pole dancing classes, and a zero-gravity room – for the start.

Tycoon game connoisseurs won't be disappointed – Prison Tycoon: Under New Management has all the traditional complexity and intricacy of the genre, plus a light-hearted vibe and humorous setting. Try throwing a party in prison, like we did in one of our Twitch streams!
What can I do in the Early Access game?
? 5 environments to build the prison in: each with perks and challenges. Choose between Desert, Tundra, Tropical, Taiga, and Swamp.

? Prisoners with their own minds: the sophisticated AI ensures their behavior is never predictable!
? Your own blueprints: design every room, path, checkpoint, and cell block.
? Hire the best, fire the rest: evaluate and hire staff for 12 roles to serve in running and maintaining your prison.
? Secure and Protect: maintain a secure facility using guards, cameras, watchtowers, and checkpoints.
? Rehabilitate and Release: evaluate prisoners, then provide the therapies that they need to be released, from the zero gravity room to VR therapy.
Today is the day you're going to prison – and you're gonna love it!

P.S. Only in the game, kids. This game.