And you're gonna love it!
Prison Tycoon: Under New Management is coming to Steam Early Access in Summer 2021 – here's your unique opportunity to be as involved in the development process as one can possibly be!
     Step 1: follow the Early Access Steam page to know the news before everyone else. Don't forget to ♡ wishlist!

     Step 2: follow Abylight on Twitch, we'll be streaming development and…you'll see what else!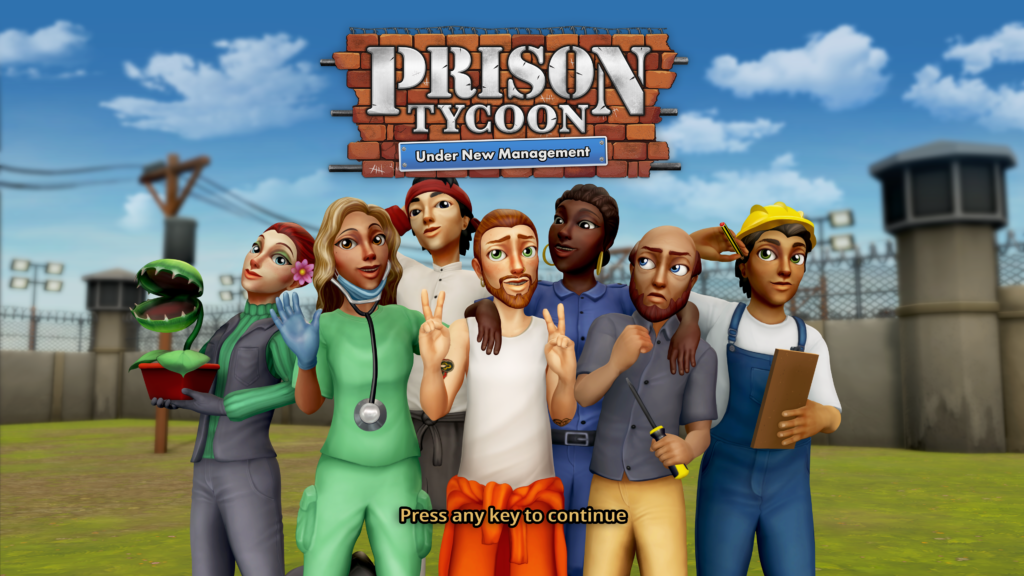 Prisons are fun! (in-game only)
Prison Tycoon: Under New Management takes on the cartoonish style and the focus on rehabilitation in the funniest therapies on this planet will surely make your day. Ever considered VR treatment or a zero gravity room as a therapy?
"When we first thought about bringing Prison Tycoon back, reimagining a more modern, rehabilitative experience was a must. From the beginning Abylight saw it the same way and has added layers of detail and gameplay that will really excite fans", – says Michael Devine, Senior Vice President of Business Development at Ziggurat Interactive, the publisher.
Fans of the tycoon genre – fear not, the classic gameplay style is here to stay! Building, managing, hiring staff, keeping track of supplies and getting state funding: all for the bright future of your inmates.
Watch your inmates in prison, watch the devs on Twitch
Prison Tycoon: Under New Management is all about positive impact, and here's the first instance. For the first time in history the Abylight team is opening the doors into the development process: take a peek and ask us questions on on our weekly Twitch streams!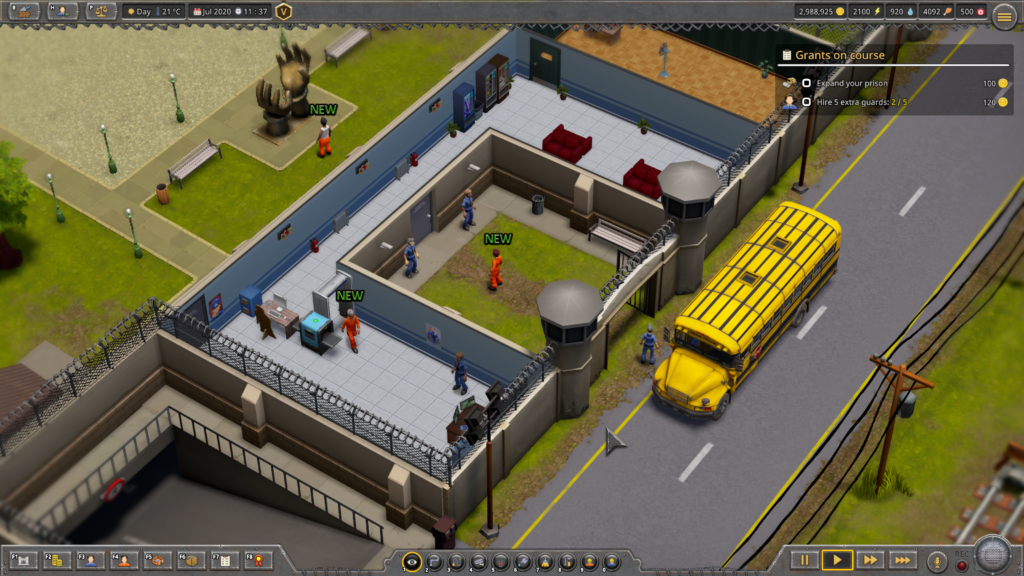 "Rebooting an IP is a completely new experience for us, the Abylight team. From re-imagining an existing world, living up to fans' expectations to the technical challenges these aspects bring" – Eva Gaspar, Abylight's CEO explains. It would be crime not to share this with our players (pun intended!). Especially that we're now all home, and Twitch is better that TV.
"Not to forget that not only we've grown the team but also we are working for the first time 90% remotely due to COVID-19 restrictions", Eva adds.
"Abylight is laser focused on the fan experience, every feature and system they implement is based on making Prison Tycoon: Under New Management the most enjoyable game possible", – Michael Devine comments.
Watch us polish the game to perfection on development streams, and check out the result with us on gameplay broadcasts: backseat gaming welcome, and so are questions. Tune in every evening, from Monday to Thursday!
Between streams, come hang out on the official Abylight Discord: ask questions, share suggestions – you never know which ones will be on stream!