And you're gonna love it!
Prison Tycoon: Under New Management is coming to Steam Early Access in Summer 2021 – here's your unique opportunity to be as involved in the development process as one can possibly be!
     Step 1: follow the Early Access Steam page to know the news before everyone else. Don't forget to ♡ wishlist!
     Step 2: follow Abylight on Twitch, we'll be streaming development and…you'll see what else!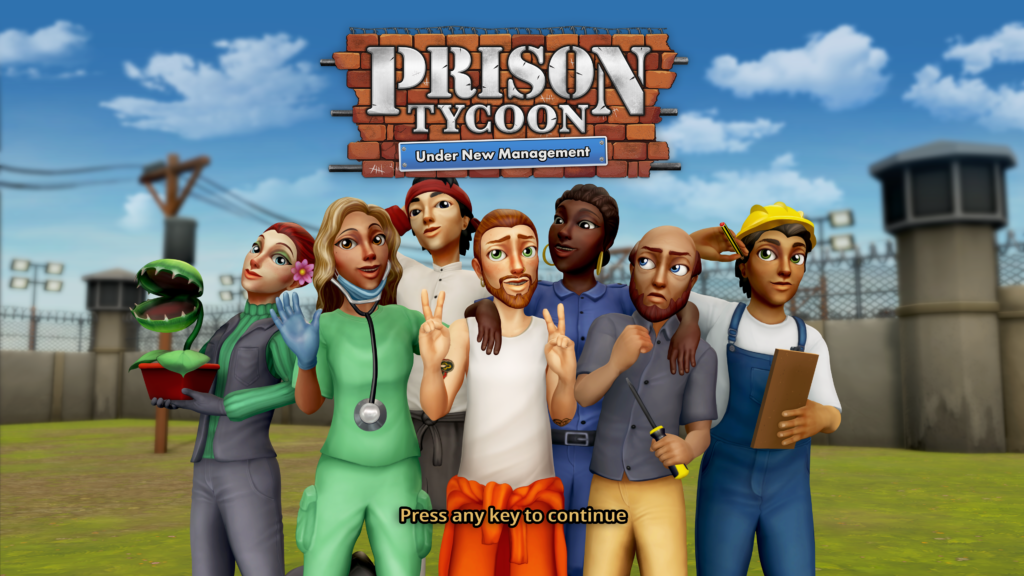 Prisons are fun! (in-game only)
Prison Tycoon: Under New Management takes on the cartoonish style and the focus on rehabilitation in the funniest therapies on this planet will surely make your day. Ever considered VR treatment or a zero gravity room as a therapy?
"When we first thought about bringing Prison Tycoon back, reimagining a more modern, rehabilitative experience was a must. From the beginning Abylight saw it the same way and has added layers of detail and gameplay that will really excite fans", – says Michael Devine, Senior Vice President of Business Development at Ziggurat Interactive, the publisher.
Fans of the tycoon genre – fear not, the classic gameplay style is here to stay! Building, managing, hiring staff, keeping track of supplies and getting state funding: all for the bright future of your inmates.