The long awaited "manage sim" from Abylight Studios, One Military Camp will be released next March 2nd in Early Access on Steam. This Early Access means that the game is already finished, but will receive upgrades and improvements until the 1.0 arrives.
After a closed beta that gave us a lot of feedback from the community, the game will launch as an Early Access with a roadmap full of content.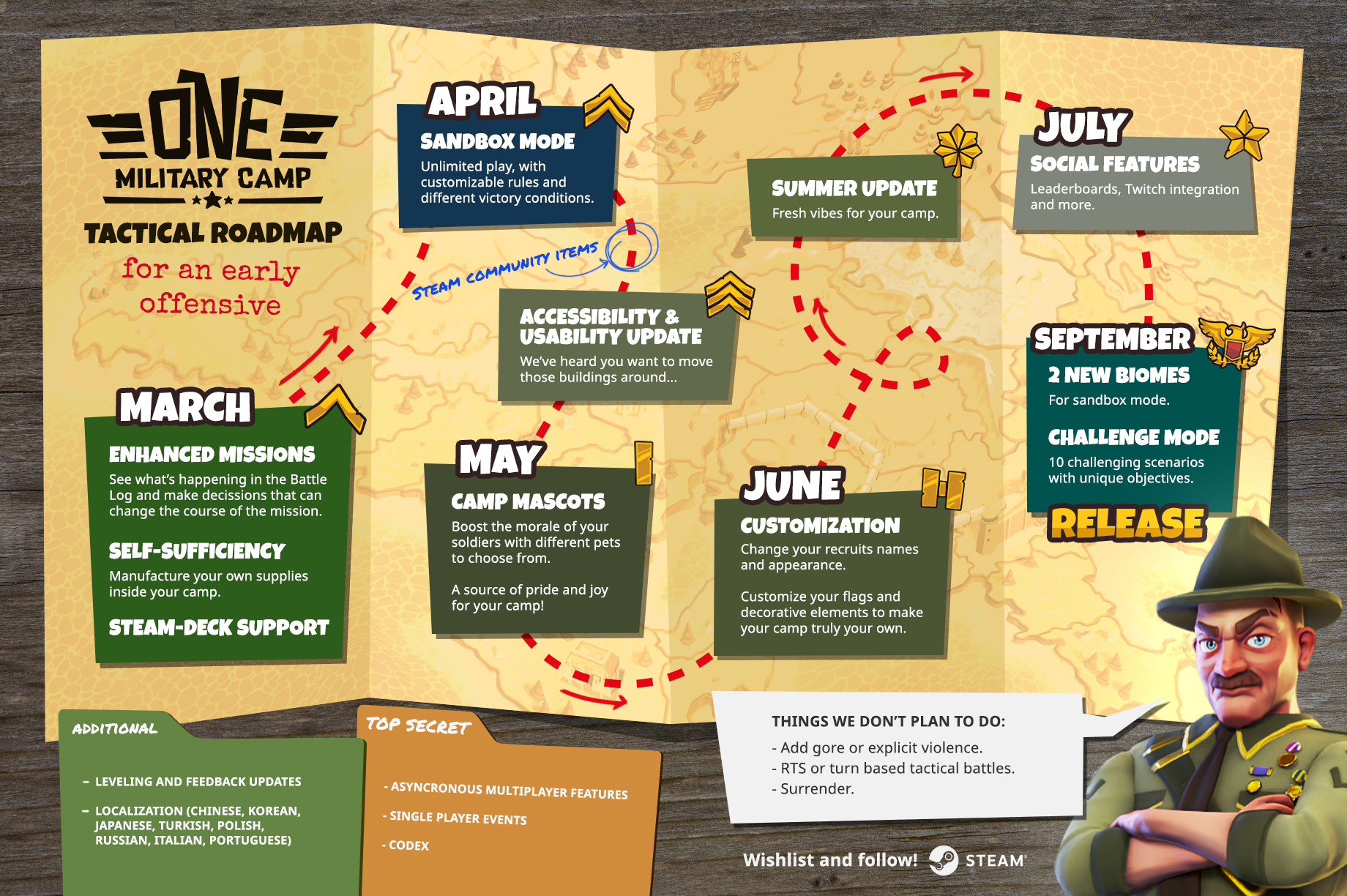 An ambitious roadmap to make One Military Camp even better!
Although we have planned a lot of content to come, March 2nd players will have access to the complete campaign (over 100 missions, 3 biomes and all the game mechanics available). This March players will have enhanced missions,  a self-sufficient system and support to the SteamDeck. In April, Sandbox mode will be available, for those who want to play without limits.
After that, the content will arrive to improve the game and upgrade the experience. About the price, this Early Access will be $24.99/€24.99 on Steam on launch, but during the first week will have a 10% discount, reducing his prize to $22.49/22.49€. The prize will vary with the including of new content.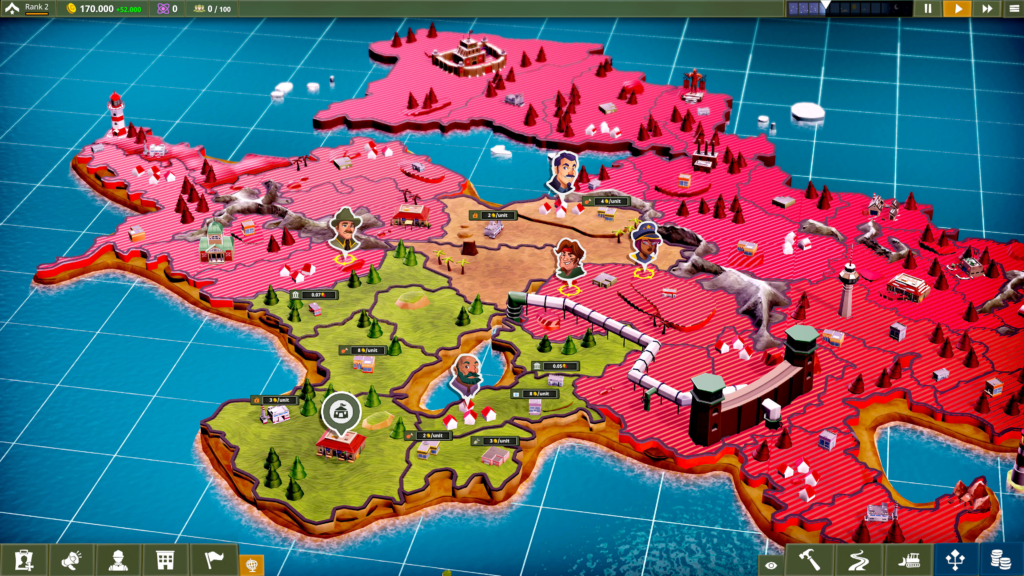 To stay tuned, consider adding One Military Camp to your wishlist on Steam. That will help us a lot. Thank you!