Your Nintendo Switch is about to fill up with creativity, art, fun – and the cutest voxel models you have ever seen! We are excited to announce that Qbics Paint, our new 3D modeling and painting game, will be released for Nintendo Switch on July 27th for 4,99€.
In Qbics Paint you sculpt blocks with your own fingers using the touch screen of your Nintendo Switch to "free" the Qbics figurine hiding within – just like Michelangelo said that the only thing he did as a master sculptor was chipping away everything that wasn't his statue.
The touch screen of your Nintendo Switch will also enable you to effortlessly paint and customize your Qbics. With its Maker Mode, you can sculpt and paint your own Qbics, let your imagination fly editing those that you already unlocked – and even combine them with the Image mode, using a wide range of stock images to inspire your creativity!
Qbics Paint is a creative game for the entire family that will make your imagination flow freely as well as help you to de-stress with its relaxing gameplay. You can find Qbics Paint press kit here.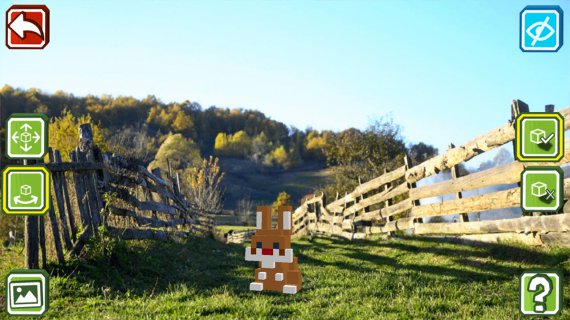 Review codes for Qbics Paint available!
According to Carlos G. Tardón, PhD in Psychology, Leisure and Human Development from the University of Deusto, Qbics Paint is "A game recommendable for children because trains their fine motor and spatial vision skills".
KEY FEATURES
Release your stress while you train your creative skills and your spatial vision

Anyone can sculpt and paint in 3D by using its user-friendly interface

Transform your Nintendo Switch into a great canvas to create up to 50 original Qbics

4 game modes: Sculpt, Paint, Maker, and Image

Discover 80 unique and cute models

Share your creations on Social Media with the Capture Button
This project has been financed thanks to the Ministry of Education, Culture, and Sports.