Welcome back, recruits!
We have some intel from our headquarters. Our team has been working hard to improve One Military Camp, since early access came out last March 2nd on Steam. This is our first big update since we shared our Roadmap with you, and we can't wait for you to enjoy the new features coming to the game.
We proudly announce that Steam Deck support and Enhanced Missions are already available. That's the perfect opportunity to go back to the campaign, and carry out missions with real time info and decisions. Or maybe take your camp on easter vacations in portable mode. Do you want to try the game with gamepad on Steam Deck? We got this covered too.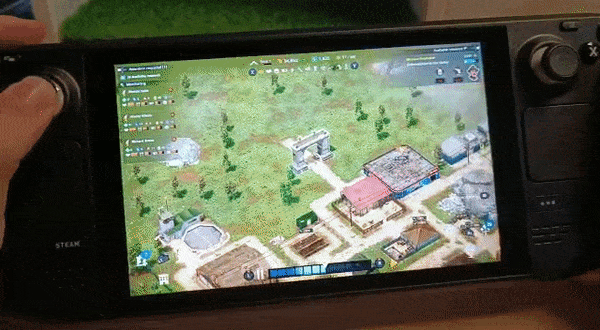 We have also improved vastly our defense mechanics. It means, your security officers will detect spies even when disguised and make them flee (no need to chase those Dragan agents anymore).  But beware, because spies can now infiltrate your camp anywhere, not only your main entrance.
Security Hubs will operate anti-drone and anti-shield batteries at the same time, and the efficiency of your officers will have an impact on fire rate an accuracy. We know you were asking for it!
We included a new X3 speed for our most impatient players, improved optimization and reworked our training objective window, so you can set any goal for your men and women, even if you haven't researched it.
On top of that, we did some bugfixing, thanks to our amazing community. You can check the complete changelog on our Steam Page.
We've been working hard to get the best experience, and we also had to make some minor adjustments to our roadmap, so we can deliver bigger and better upgrades in the next months.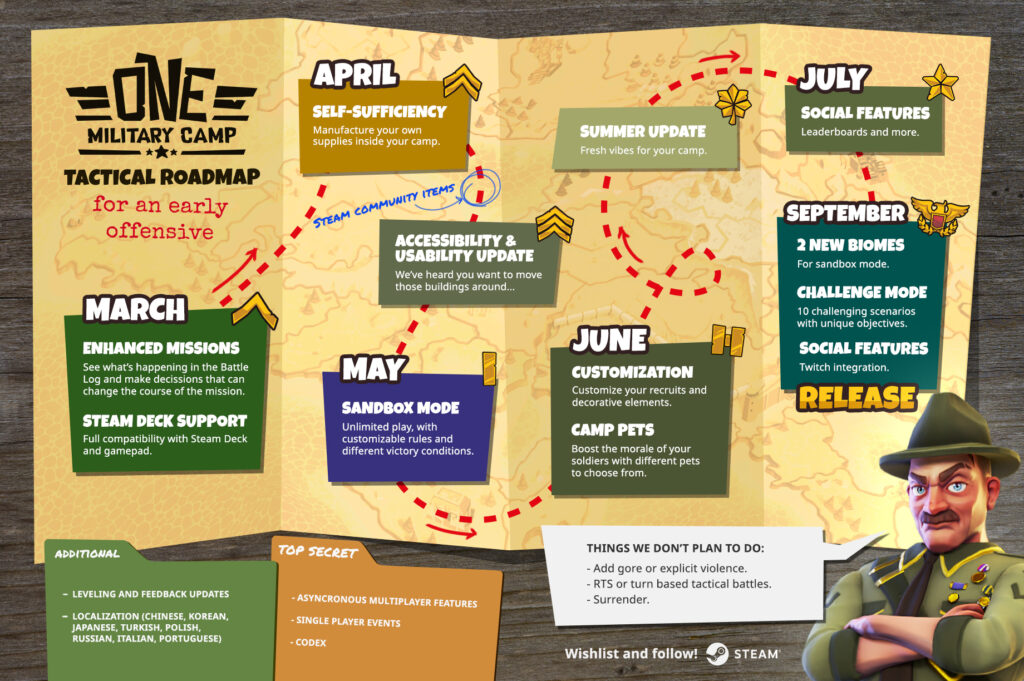 You can see now, Self Sufficiency will be coming next April, and Sandbox Mode will arrive in the first days of May. The wait will be worth it. One Military Camp is becoming the game we dreamt of with your help, we are still counting on your feedback, and if you are enjoying the game, please leave a positive review on Steam.