Welcome to a new One Military Camp Devlog, where we will give you an update on the new and upcoming features for the release version of One Military Camp and take an in depth look at the game mechanics. Keep your feet grounded because today's update is a high voltage one.
If you have been playing our private beta build (which you can get if you join our Discord, by the way), you'll already be familiar with solar panels and batteries, but we've noticed some players found the system confusing, so we've changed a few things in order to streamline the process.
We didn't stop there though, and we've prepared some electrifying improvements so you can actually play with power and be sure lights will never go out in your camp.
Power and responsibility
Electricity doesn't grow on trees, we have to generate it, somehow. Our first step will be to build a basic Power Generator. This structure will power all the buildings within its radius.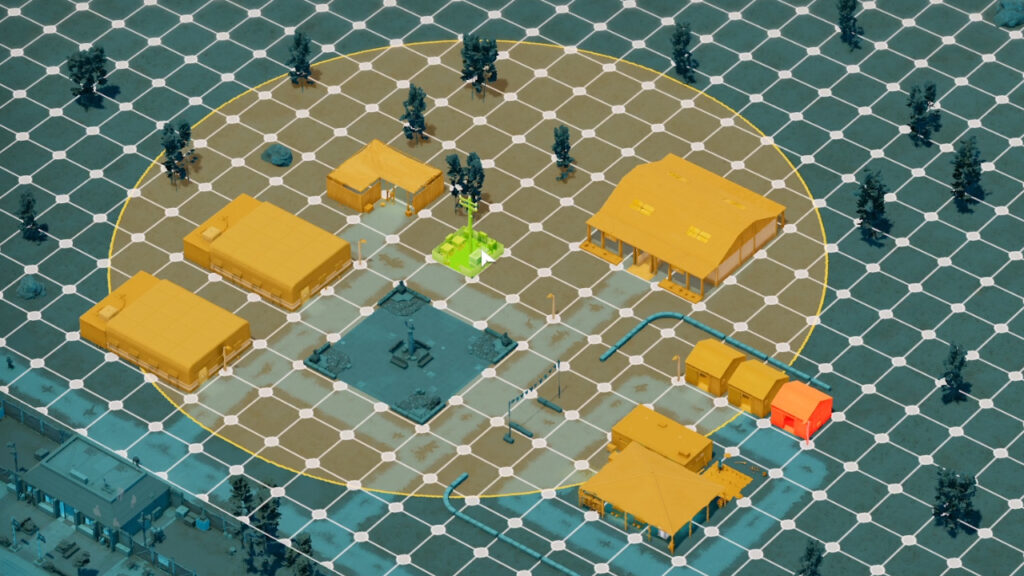 It's a real fuel guzzler though! Be sure to have enough warehouses nearby, with a steady supply of fuel from one of the vendors available. Find the best deal!
Of course, as your camp grows, you will want to extend the area covered by your generator. That's what electric poles are useful for.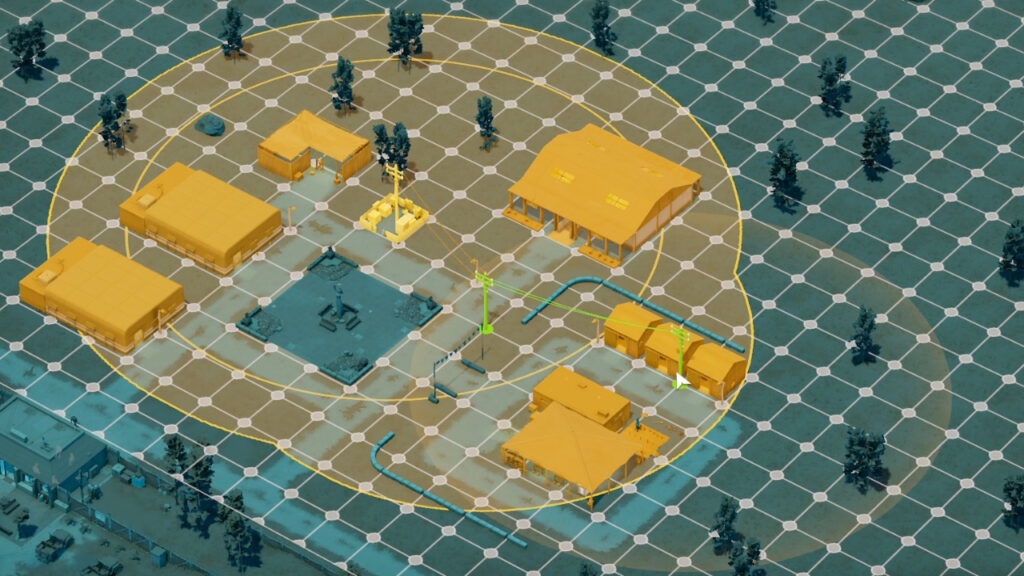 The new building grid allows you to place electric poles and lampposts on the intersections, so you can take full advantage of the space available.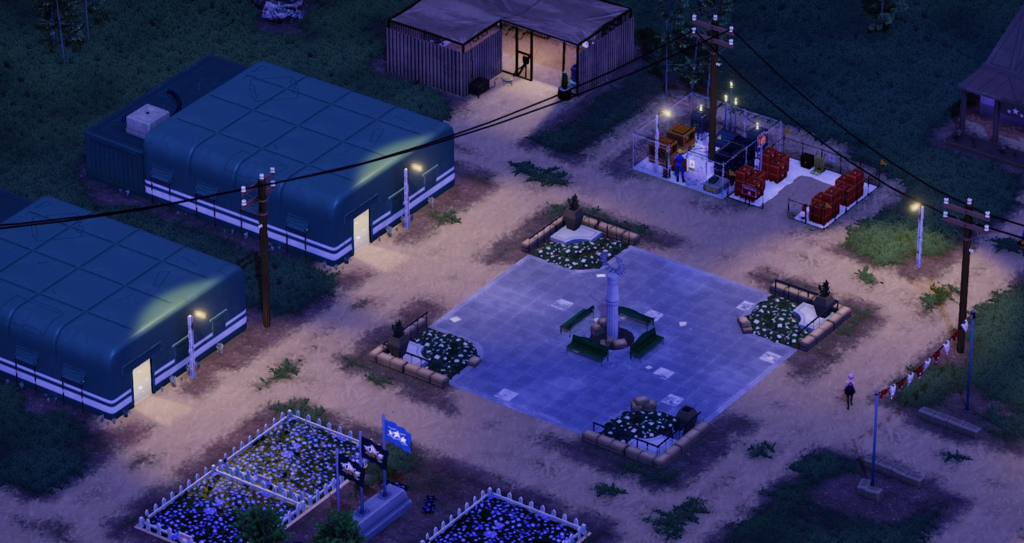 Be careful not to overload the power grid, because just one generator won't be enough to cover the power needs of any legit camp. If your base doesn't have enough generators, or one of them runs out of fuel unexpectedly, it will put too much pressure on the remaining generators and they may explode, causing a real mess.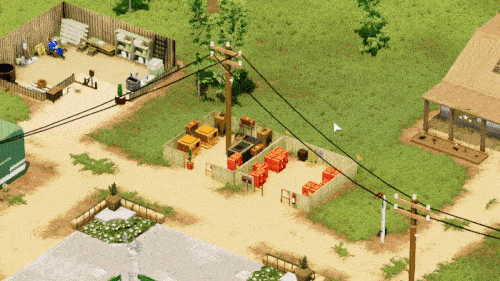 A good alternative to building more generators is to upgrade the ones we already have to make them more efficient.
Tip: Even if you have enough fuel in your warehouses, your maintenance staff will have to carry it to the generators. If they are too far away they may not arrive in time. Try to optimize the distance between warehouses and generators and hire enough maintenance staff!
Taking care of the environment
Power Generators are a cheap and straightforward way of producing electricity, the fuel they need on the other hand, is not that cheap. Also, have you seen the toxic fumes over our camp? It's a concern for the health of our recruits and the environment.
Fortunately, there are cleaner alternatives. We have to research them first, but that will be a piece of cake with the intel our recruits gain with each successful mission.
These renewable energy sources come with their own difficulties, but overcoming them will be worth it in the end, and you'll save a lot in fuel.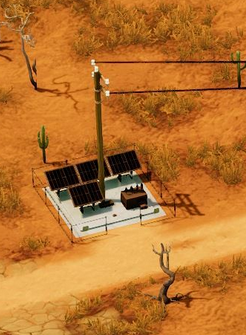 Solar panels are really efficient during the day, but once the sun sets they can't produce electricity, which is a problem for the night-owls that train better during the night and can also leave us vulnerable to nocturnal drone attacks.
To solve this we can build batteries that will charge during the day, allowing the camp to use the stored energy during the night. They must be directly attached to the solar panels in order to work. Be sure to have enough to last until dawn!
The sun is great and all, but do you know which other natural force we can use to produce energy? You've guessed right: the wind. Aeolic generators will harness the power of the wind to generate electricity and keep our camp fully operative.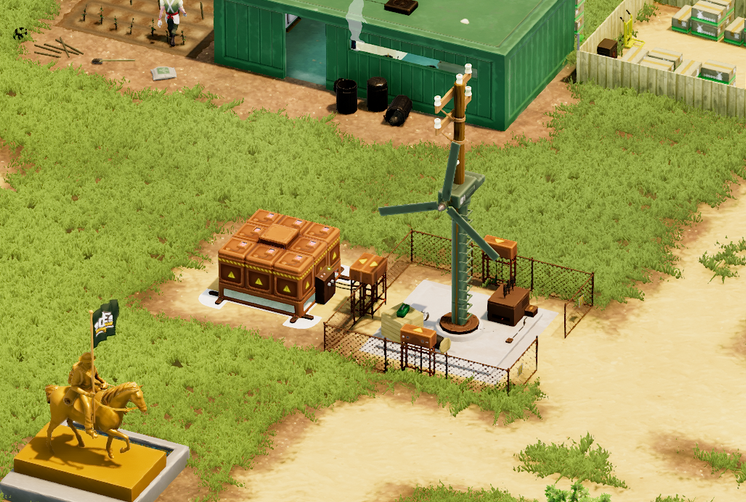 What's great about this is that wind doesn't care if it's night or day, it will mess with your hair anyway, and also move the turbines of your generators, producing sweet electric juice.
The catch? The wind can sometimes be capricious and stop blowing if it feels like it. You can build structures to measure its strength and be prepared for its ups and downs (as a bonus, they will also look cool in your camp). Always build some batteries and have a plan B just in case!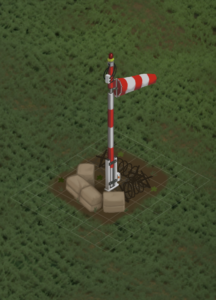 Tip: Defend your power sources! If the enemy manages to sabotage them it can create complete chaos in your camp.
Great! Your camp has power now… but what will you do with it? Stay tuned to learn more about the systems in One Military Camp.
Join our Discord to get the latest news and chill with the OMC community. We love to read your thoughts on the game 🙂