Hello recruits!
Irina here, from Abylight's Marketing team. Although game Devlogs (and indie games) are usually focused on development from the point of view of art or programming, we thought that it could also be interesting to share some details about what we do to spread the word about One Military Camp, and to make sure that the incredible work of the dev team reaches every player out there 😉
This time we want to talk specifically about how we have taken advantage of some important dates and events to share content about One Military Camp and the reasons that have led us to do so.
Why we look for these special events
There's always something special to celebrate, no matter the day. This may vary between countries, cultures or continents, but every day we can find a "Day of", or even several. This is a good opportunity from a Marketing point of view to communicate your brand, as long as the theme is related to your product or your corporate values. It helps to communicate some aspects about the personality of your team and your company that might otherwise be more difficult to convey, and you can make yourself more visible by participating in a widespread and popular movement during that day.
To sum up, we could say that the main reasons to join these festivities or dates are:
Talk about your game in a different way.
Communicate your values as a team or company.
Take advantage of an opportunity to increase the visibility of your message.
Discover your game to a larger audience.
Speaking specifically about One Military Camp, these special events can be of two types: recurrent or specific.
Recurrent events. Surely, you must have seen on Twitter some of these hashtags: #indiemonday #wishlistwednesday or #screenshotsaturday. These happen every week and it's a perfect occasion to engage in conversations with other users and developers to get them to discover your game. Community support is very powerful and is a great boost for teams and projects of all sizes.
Specific events. This refers to more specific moments that only happen once a year, such as Christmas or Halloween, but also to even more specific ones. Did you know that there's a Cappuccino Day? (yes, it exists).
How we communicate in these special events
In our case, we only participate in these events if they are related to One Military Camp or to our profile as developers, although sometimes we adapt our content (3D models, ingame screenshots or animations) to fit better with the theme of the event.
Being a game in development, there is a lot of content that we can not yet count on or publish, but it is equally important to take into account this calendar of events (which we can easily find on the Internet) to take advantage from the first moment with what we already have and also plan ahead for when the game is in a more advanced stage.
Some examples for One Military Camp
Although it's only been just over a month since One Military Camp was announced, along with the Steam page and the opening of wishlist, there are already some special events and celebrations in which we have been able to participate with our own content.
World Vegan Day
Our One Military Camp soldiers will need to eat and rest regularly in order to restore their energy and continue training hard. This means that there is a place where our recruits can eat: the canteen.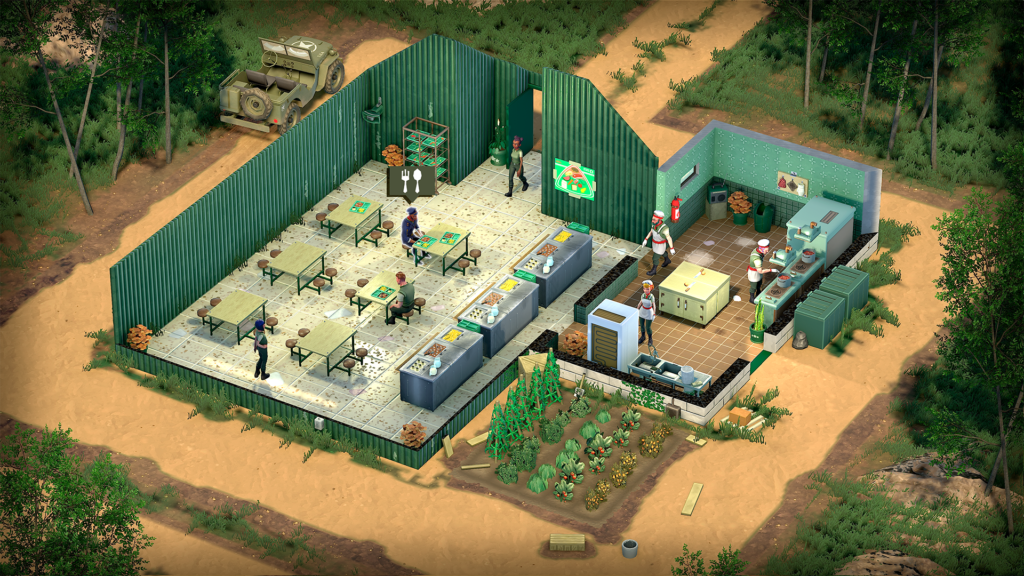 The canteen also has a small vegetable garden where our expert chefs gather fresh produce to prepare delicious menus – an ideal opportunity to show the public the existence of our in-house canteen and our own vegetable garden? You bet!
Halloween
Nowadays, it's practically impossible not to participate in this holiday. Especially because spooky vibes can cover such a wide range of content that almost anything can be easily adapted to make, at least, one Halloween post.
We decided to take advantage of some of our already finished models to add some thematic details and put them to dance on a terrifying background.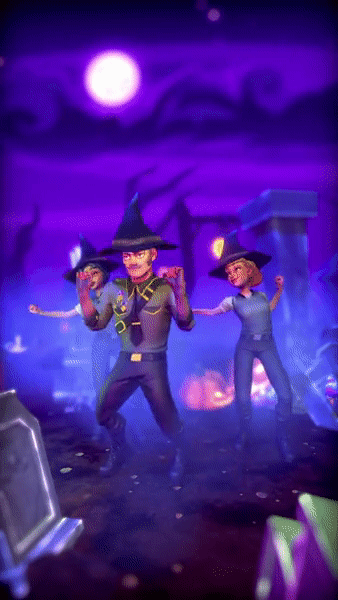 Veterans Day
This day was a particularly appropriate opportunity to relate to One Military Camp, as both the game and the event are about the military, but we didn't yet have enough artwork to be able to show what we would like.
So, we took advantage of what we already had and related it to the celebration with a more elaborate message. We must not forget that in social media, visuals and text are vital and support each other.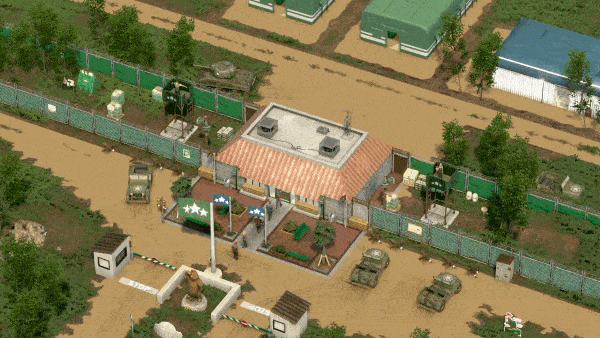 Clean Out Your Refrigerator Day
This is one of the most recent events in which we are going to participate and, although at first it may seem that One Military Camp has nothing to do with refrigerators, the truth is that it does (in a way).
For the development team in One Military Camp, one of the main priorities is to take care of the details, even the smallest ones. That's why, although the players will mostly see the characters from a far away perspective, the animations will be very varied, fun and well crafted.
Recently, one of our talented artists did a small animation of one of our characters opening a fridge to get some snacks. We decided to use this funny little moment and relate it to Clean Out Your Refrigerator Day.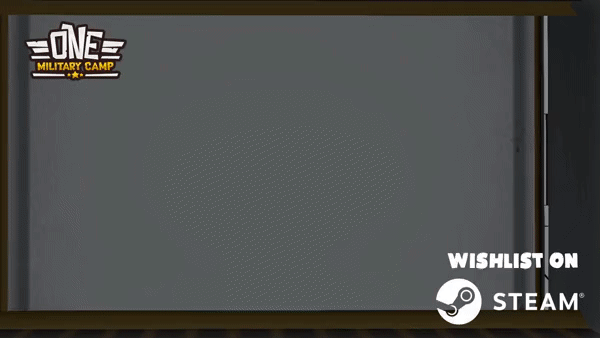 That's all for now! We hope this Devlog has been interesting, both for the content and for knowing a little more about One Military Camp, and that you want to give us your support with a wishlist on our Steam page.
Stay tuned because a new Devlog is on the way.
Have fun!
You can read previous Devlog entries here
—————
Written by Irina Moreno (PR/Marketing Manager at Abylight Studios)