After a few months in Early Access, Prison Tycoon: Under New Management full release is ready to play on Steam and GOG as a result of the work of Ziggurat Interactive, as the publisher, Abylight Barcelona, as the developer, and the collaboration and feedback of tycoon genre fans.
It has been a few months of intense work where almost weekly, since the announcement of the game in Early Access, we have added new updates and bug fixes (thanks in part to all the players who have sent us their impressions after their experience) that have made possible that today Prison Tycoon: Under New Management sees the light in its most polished version.
Moreover, it does not do it alone, as it has simultaneously joined its first DLC: Roll Call to the launch to make this event even more exciting and fun.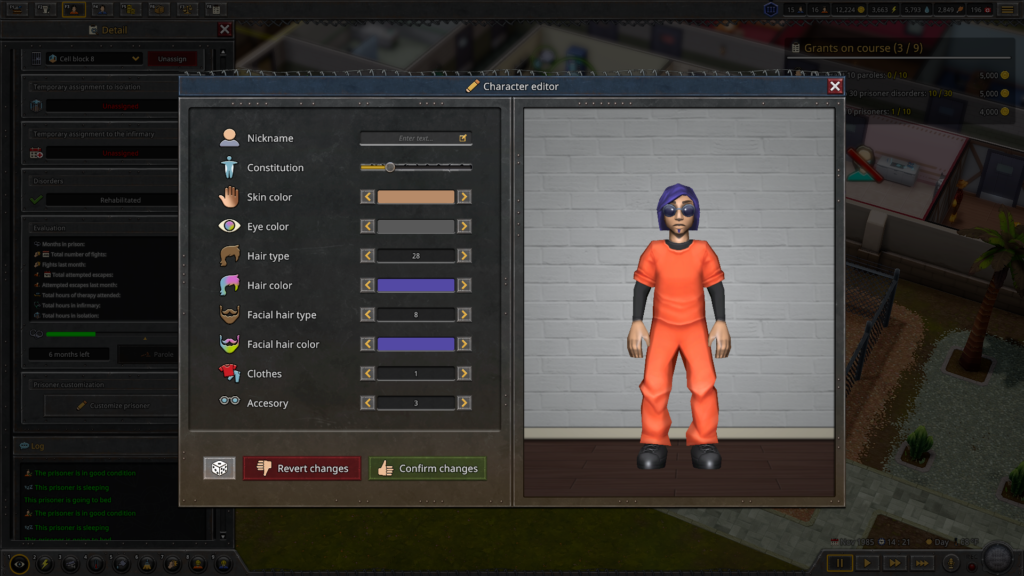 Roll Call offers the ability to fully customize our prisoners: from name to eye color, clothing, build, and hairstyle. This can be a very interesting feature for streamers or content creators who like to interact as much as possible with their community, so the chances of having a good time are skyrocketing. Roll Call also has integrations with Twitch so you can do this automatically with viewers and followers.
And, best of all, it's free!
Your prison, your rules – welcome to Prison Tycoon: Under New Management.
We believe in rehabilitation before punishment, so you will have to pay close attention to the needs of your prisoners. This means knowing how best to deal with their problems so that they can return as new persons to society.
Not only their physiological needs (and the minimum conditions that people need to live) but the needs of their traumas and problems that you will have to treat with the different therapies. Some of them are quite efficient in general terms, but you may want to spend more resources on more specific therapies if you want to prevent your prisoners from crossing your prison gates again.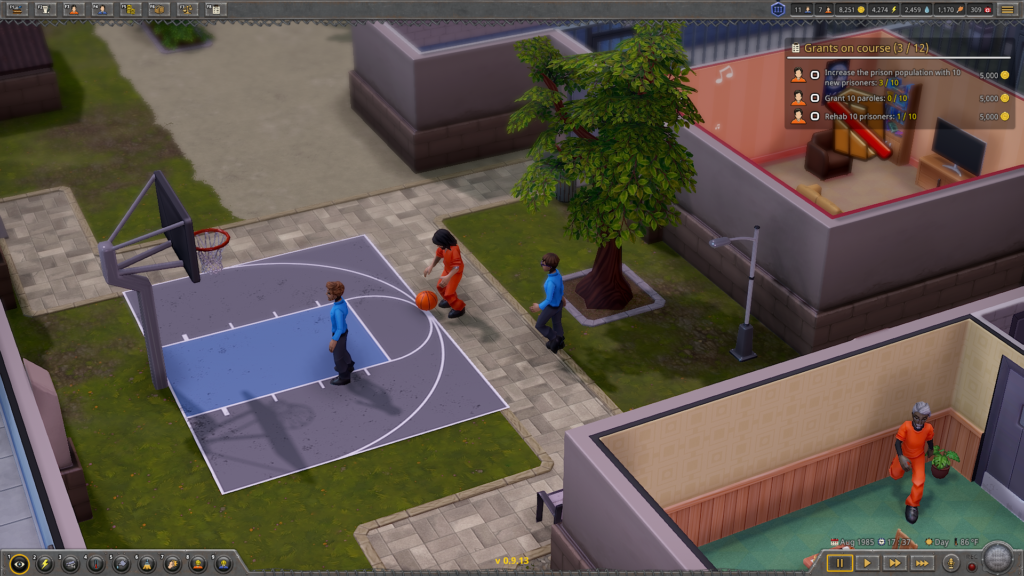 It doesn't sound so complicated, does it? But you'll also have to take into account the needs of your prison. Be prepared to juggle your budget, maintenance staff, and all the different rooms your new "business" may have. Yes, this is a business.

Also, at the beginning of your story, you will have to choose between 5 different climates that will make you go through hardships in different ways. A snowfall will cut off your electricity or rain will flood all your facilities. Prison Tycoon: Under New Management is not going to make it easy for you. If you are here it is because you are an expert in management, strategy, and simulation games; so we leave everything in good hands.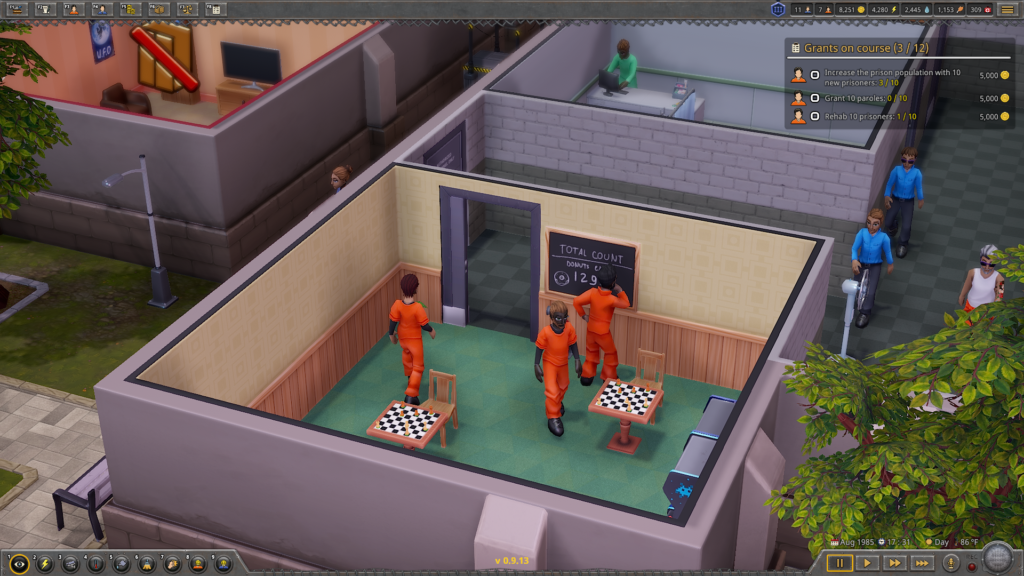 Features of the Full Release
🚨 5 environments to build the prison in: each with perks and challenges. Choose between Desert, Tundra, Tropical, Taiga, and Swamp.

🚨 Prisoners with their own minds: the sophisticated AI ensures their behavior is never predictable!
🚨 Your own blueprints: design every room, path, checkpoint, and cell block.
🚨 Hire the best, fire the rest: evaluate and hire staff for 12 roles to serve in running and maintaining your prison.
🚨 Secure and Protect: maintain a secure facility using guards, cameras, watchtowers, and checkpoints.
🚨 Rehabilitate and Release: evaluate prisoners, then provide the therapies that they need to be released, from the zero gravity room to VR therapy.
In addition, the latest update of Prison Tycoon: Under New Management Full Release includes 10 exclusive and brand new items. Our players will only get these through codes that we will send to content creators on different platforms. Keep your eyes peeled!
Are you ready to rehabilitate all those prisoners and turn your prison into a reference center? Prison Tycoon: Under New Management is waiting for you on Steam and GOG.