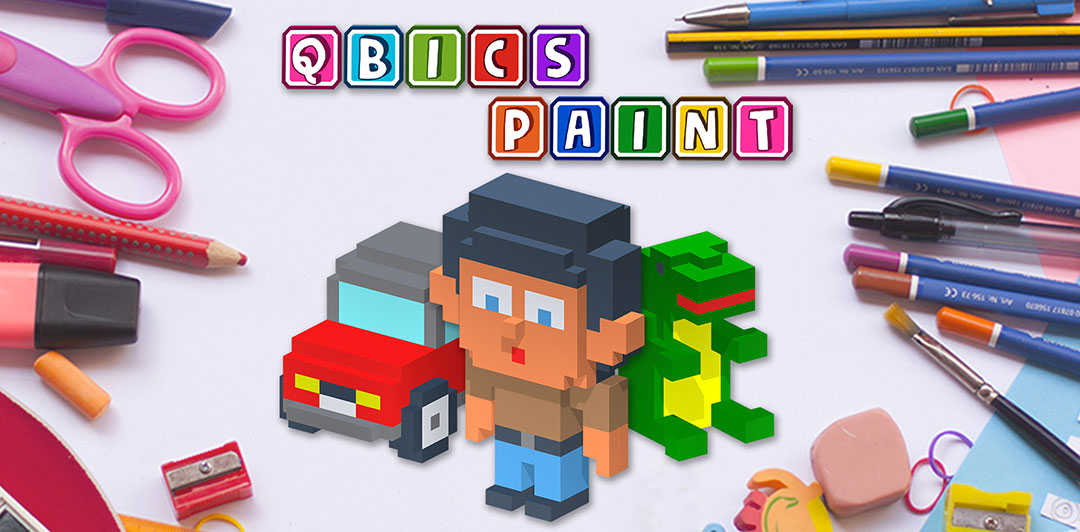 ​Now available in the AppStore
Qbics Paint is now available on the AppStore! If you had a long day, you can paint or create like a real artist and spend some time relaxing wherever you want!
With Qbics Paint, you will be able to sculpt the hidden models in order to paint them and take a photo with the AR mode. Let your imagination fly or follow the coloring pattern, ideal for the younger players in order to develop their visual and spatial abilities while they have fun playing with Qbics. Great for adults in the search of a relaxing time and kids wishing to explore 3D spaces and modeling.
Main features of this stress relief game for the entire family:
Build from the ground up your own Qbics, 3D figurines

Discover the collection of Qbics hiding in the Sculpt Mode

Paint with your imagination or following its design pattern

Use AR to take pictures of your creations mixed with the real world

Localised into 9 languages: English, Japanese, Chinese (Simplified), Spanish, French, German, Italian, Russian, Turkish
The game is available now for 3,99$ / 4,49 €: http://appstore.com/qbicspaint
​ ​