If you know something – say something.
Especially if others can use it and make a fun game. Our approach to mentorship is this simple, and the attitude is definitely positive. We're all gamers here at Abylight, and love giving friendly feedback, based off our development and publishing experience, and backed by genuine gamer excitement. Needless to say – scouting for games to work with is one of our favorite things to do at events.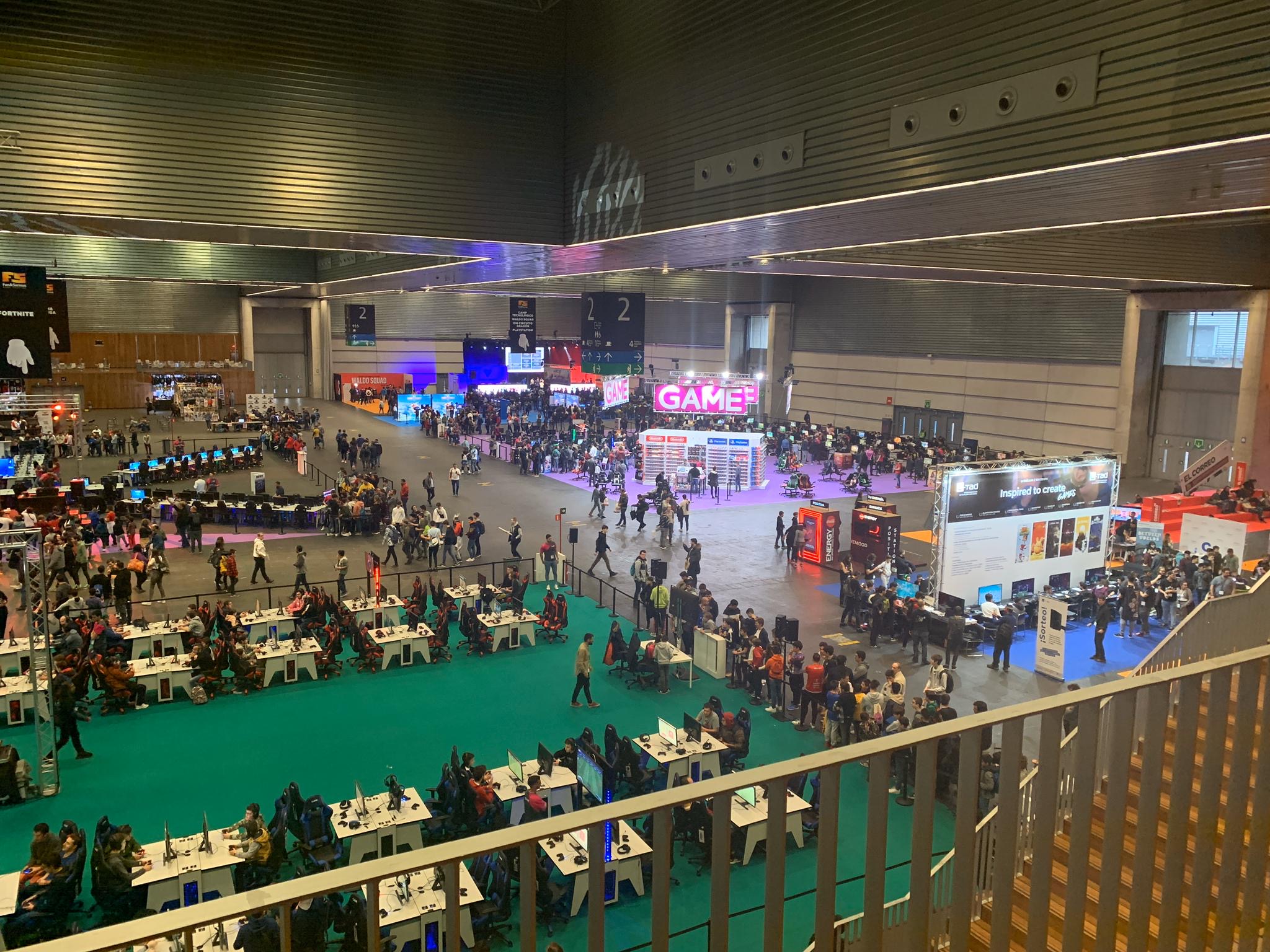 Developers attending Fun&Serious Game Festival were in luck this year: Abylight's multidisciplinary co-founder Alberto José González was there to help with publishing, game design, code, music, and much more. Alberto is the expert to suggest a solution or idea on pretty much anything: he's been working in games for 30+ years, is familiar with most widely used technologies, as well as quite a few less known ones, and keeps exploring new things almost daily.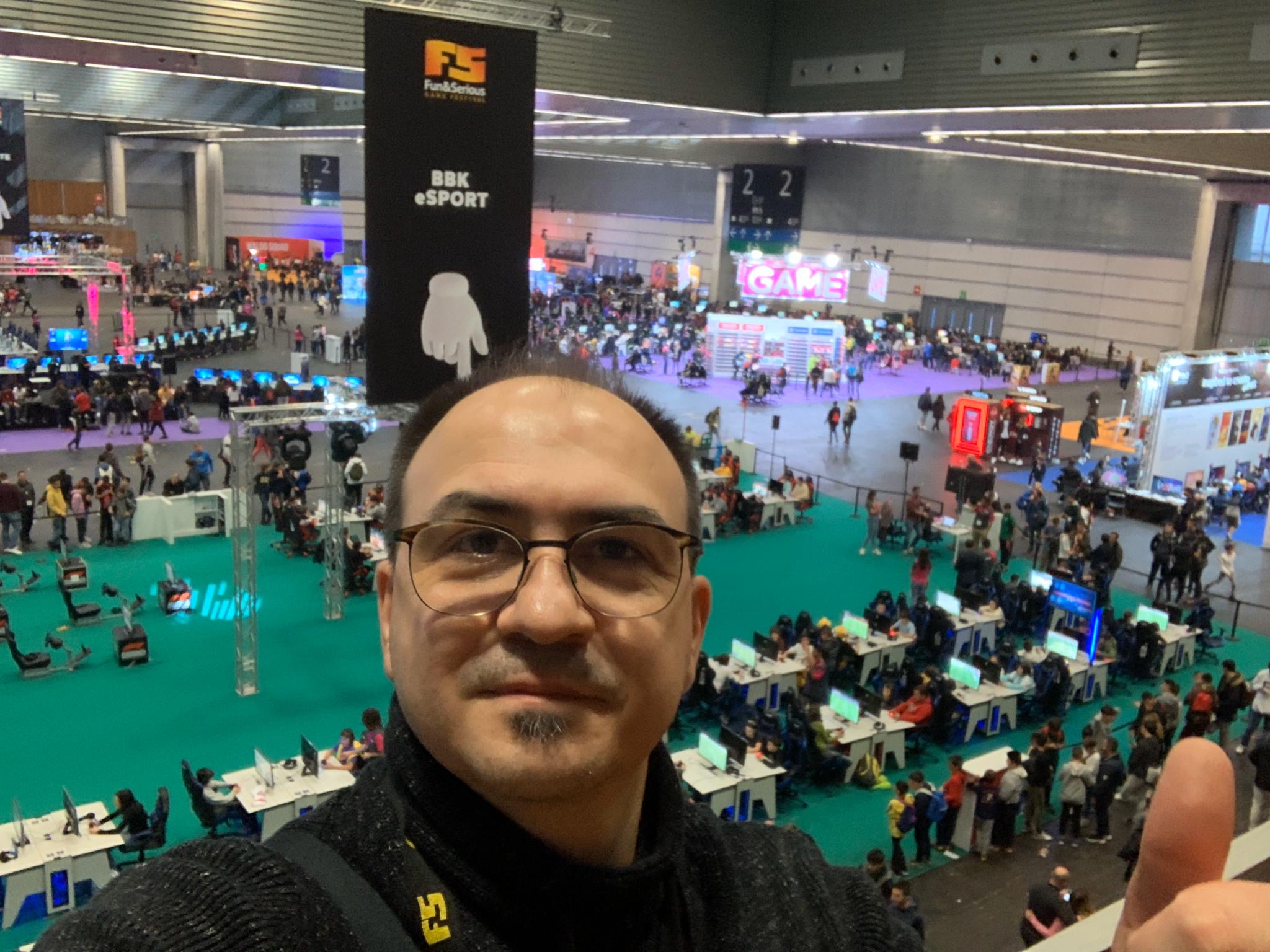 Fun&Serious Games Festival is for indie developers, students, publishers, and gamers of all ages (gamer families included!). It's a place for everyone interested to get advice and feedback: in mentorship sessions, or when the experts are playing their games. Which, as Alberto recalls, have been both witty and fun. Some developers were already familiar with his experience, and asked very specific questions while showing their games. Since Abylight is an indie publisher, among the most popular questions was "how to get a publisher interested in my game". And we'll share some tips and tricks in this post – keep reading. 🙂
Movement is…
Movement is life – you know this for sure if you're into sports.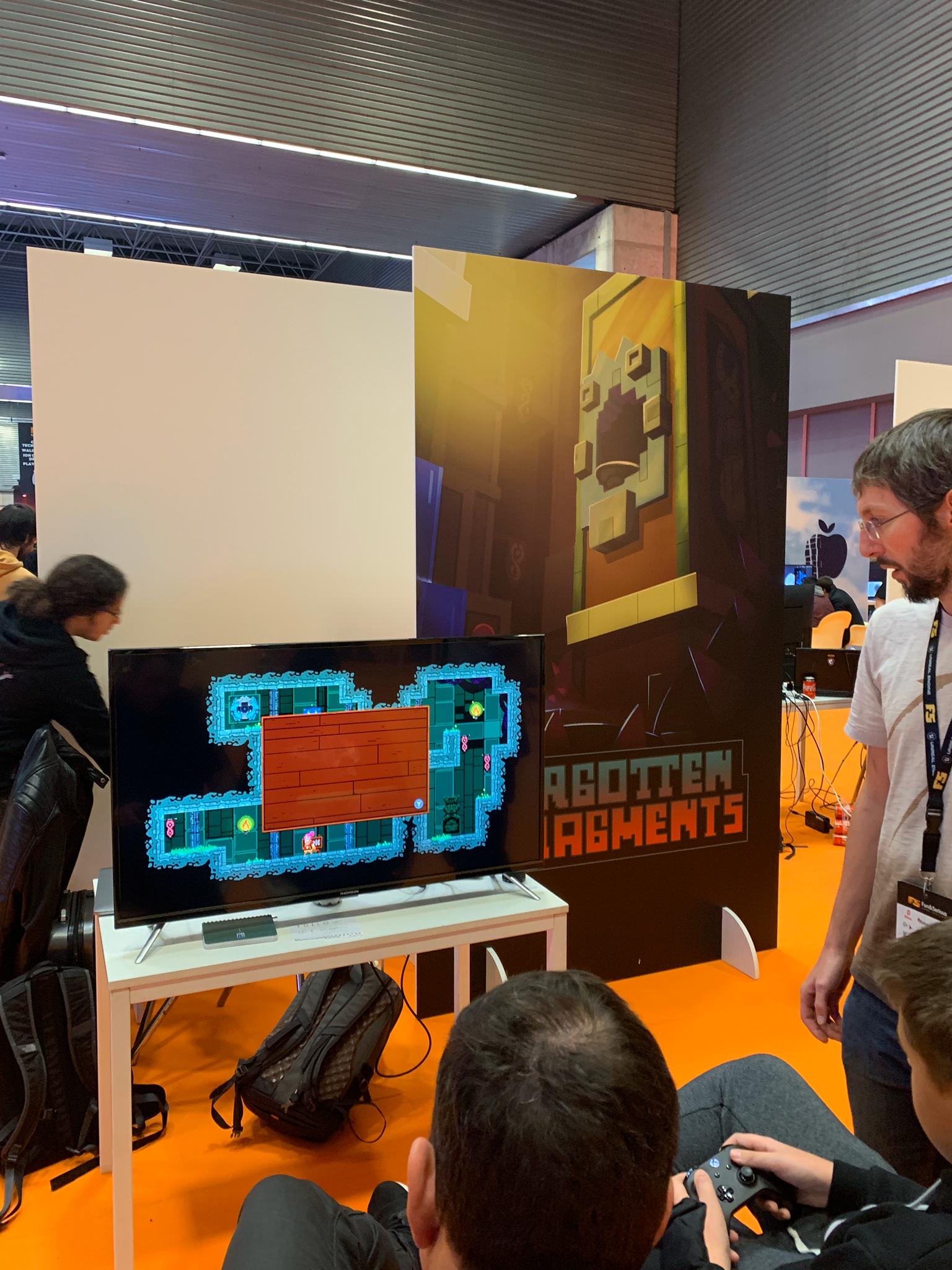 In games, it either delights your player, or makes them sick, emotionally and physically. It's one of the first things Alberto notices in games, and can instantly tell whether it's done right or not. Motion in your game, both for characters and camera, can be made smooth and seamless, but this takes time, skill, and lots of polishing. Before showing the game to a publisher, it's a good idea to playtest it on as many people as you can, and keep an eye on their reaction to how things move.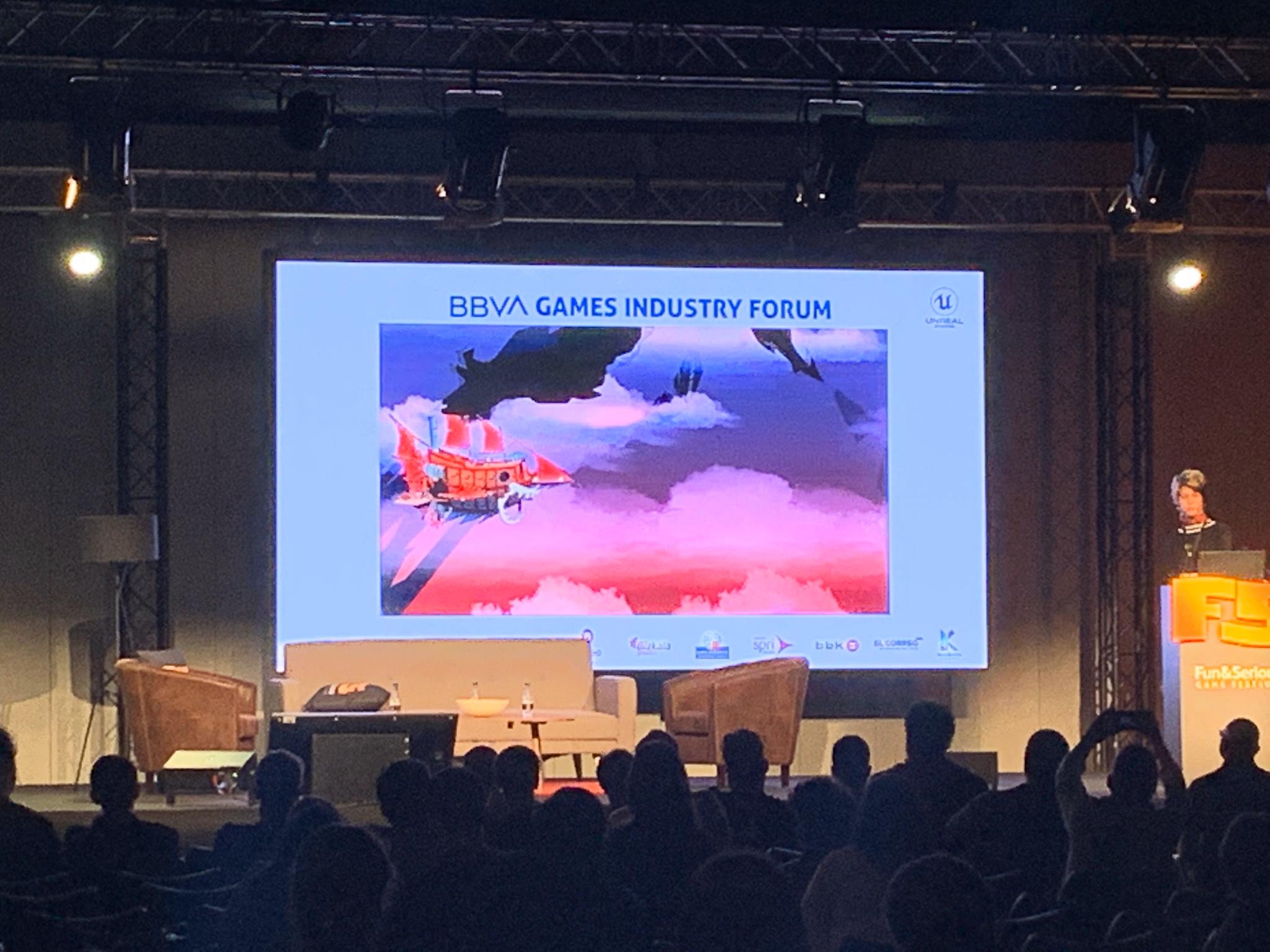 Watch your [programming] language!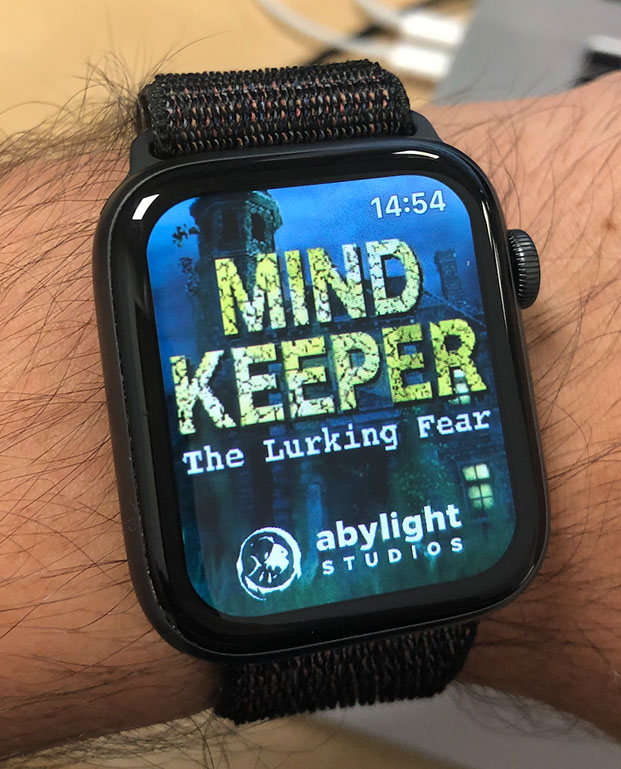 "You need to offer the game on as many platforms as possible, not just for one device", Alberto suggests. Best to design the game with this in mind, so that it would play "naturally" on all devices, and the players wouldn't feel it's been brought from another platform. At Abylight, we've already been through this challenge, bringing the console Hyper Light Drifter and originally PC Cursed Castilla to Switch and iOS. We managed it successfully, and learnt a lot: this is now turning out useful as we make our own games… right, with all applicable platforms in mind. Even though there's always the first one to launch on. Like Mindkeeper – initially on Apple Watch and suited for it, but also won't feel alien on other platforms we have in mind.
​Big sales energy
More platforms – more players: the answer to "how do I maximize sales" in a nutshell. In the current state of the market, it doesn't make much sense to create a game for just one platform: as more devices are now capable of handling games, players stick to what's the most convenient for them personally, and each wants the desired experience to be available exactly on that device.
"All needs to be planned before development starts, especially the controls and code", Alberto explains. "Language matters. If you code the game in a language not supported by all platforms – better to reconsider, so that you wouldn't have to redo the whole thing".
Planning this early will spare you of nasty surprises: imagine how long it will take to port the game to each next platform. And the resources you'll need to entertain your players, who are (for now) patiently waiting. How about a competitor launching a new, shiny, multiplatform game, and getting your audience's attention, while you're still "on it"? You've got better things to do, so – design the game for all platforms.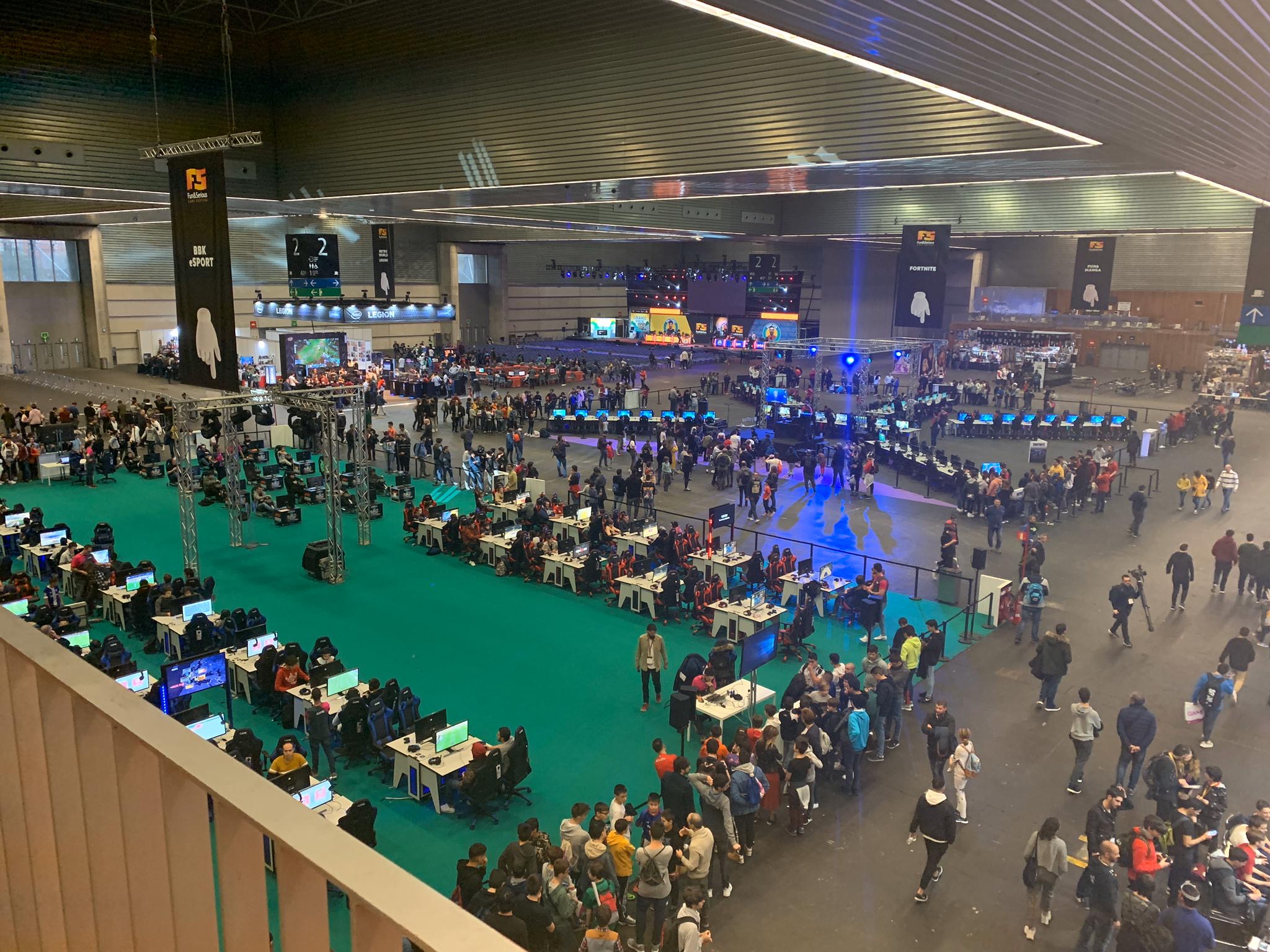 Ready for publishing: what does it mean?
How does a publisher pick games to work with? Isn't this one of the questions you've been itching to know the answer to?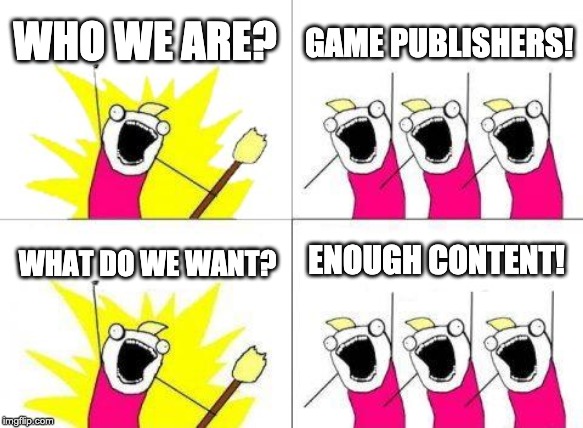 Our team believes playing is the only certain way to figure this out. If it's truly fun and keeps us engaged – initial impression has been made!
We keep playing, love it – and want more! Is there more? Please tell us there is!
Enough content right off the bat is among the things we look for. Sure, content updates are essential. But if the player gets excited, and then runs out of what to play before boredom hits them for any other reason – they probably won't come back. Even if you promise you'll soon add all they could ever wish for.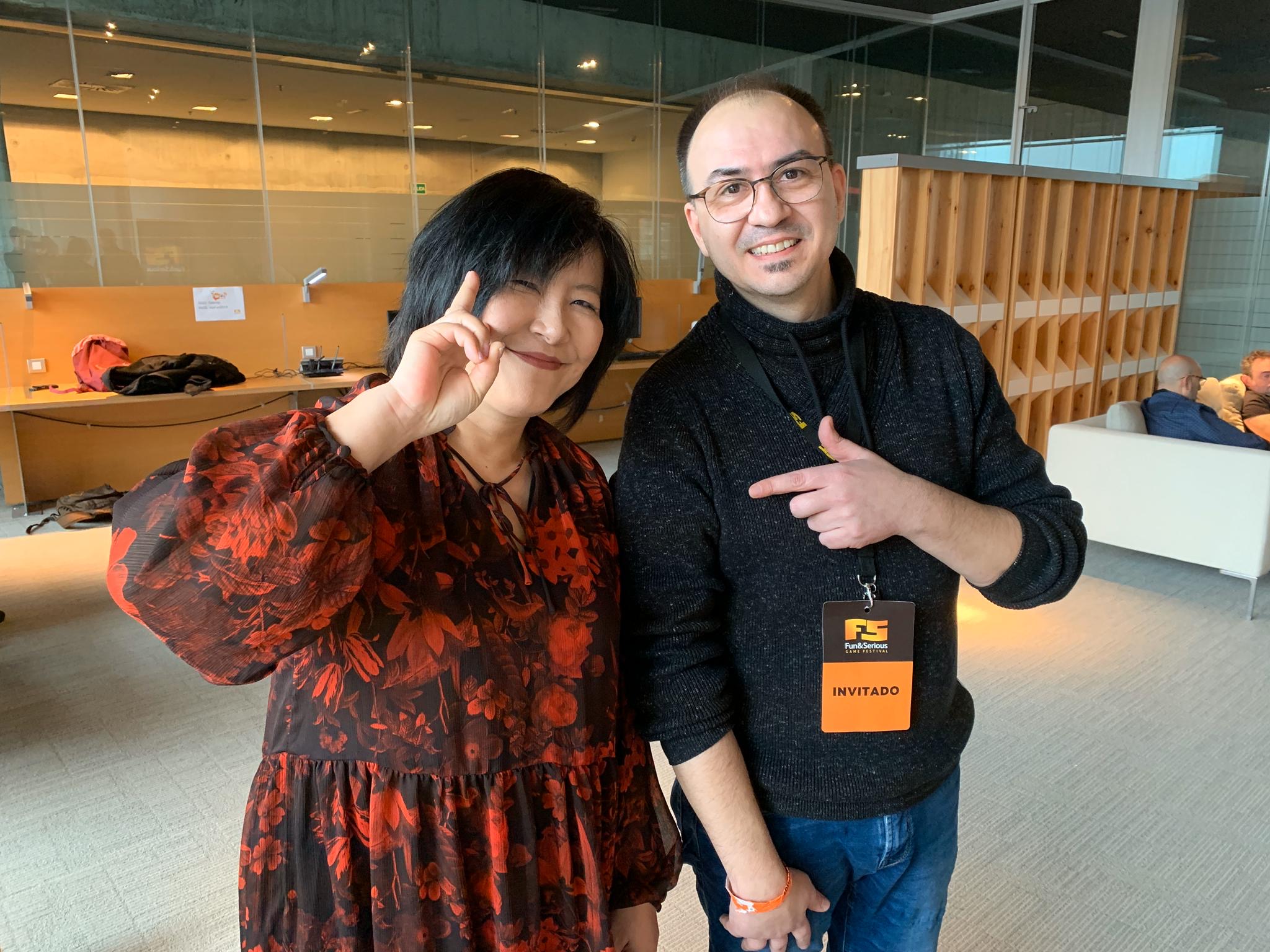 What we see is what we get
Polished and mostly finalized graphics are very desirable. When the game already caught our attention visually, we're likely to check it out. And so are your players who happen to be visual learners. Now, let's switch to a gamer's perspective for a few sentences in this post. The look of them is a pun, not a bug! 🙂
<PlayerPerspective>
You're playing an aesthetically pleasing game, enjoying every aspect of it. One day you open it, and it looks nothing like what you initially bought. The gameplay might be the same, but the overall feel already isn't. How likely are you to keep playing?
</PlayerPerspective>
Remember, the publisher's team member is most likely a gamer. A gamer with the power to help you make the game successful. More often than not, less is more: a clean, refined and polished game leaves a stronger impression. Deliver them one delightful experience, and you're likely to end up on the "games to consider" list.
P.S. How many meme references have you caught in this post? 🙂